MTN: Load-shedding 'no excuse'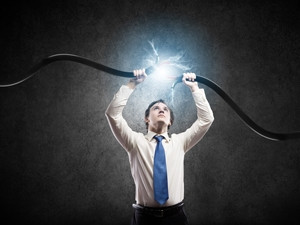 Within half a year, load-shedding will no longer be an excuse for quality of service shortfalls on the part of MTN.
This is according to MTN SA CEO Ahmad Farroukh and comes as SA's operators have been battling to maintain quality of service for their mobile customers in the midst of rolling power outages, on top of the challenges and capacity constraints their networks already face.
Farroukh says MTN is working on a long-term solution to power outages, which - if persisting for periods of longer than four hours - result in service disruptions as backup batteries the operators have in place generally only have a life of four to six hours.
"In six months, [load-shedding] won't be an excuse. We operate in places like Sudan and Nigeria, so no one is as much a specialist as we are when it comes to dealing with electricity challenges."
Farroukh says the company has plans to mitigate power problems and notes it just takes time to get batteries and get generators up and running - plus, there is the added challenge of equipment theft the operator needs to bear in mind. "We have placed the orders and will be going further to prevent [load-shedding impacting services]."
In early December last year, shortly after Eskom started with regular rolling blackouts, MTN said disruptions to its network over the previous two weeks had been largely due to load-shedding.
In November, SA's operators said they had prepared for the power outages that lay ahead, but warned a decline in quality of service was likely should the load-shedding periods be extended.
Telkom went on high alert shortly after Eskom - for the second time in 2014 - announced that, due to constrained power supply, it would have to force a reduction of electricity use. MTN and Vodacom gave assurance they were working "tirelessly" on backup plans.