Innovation to drive SA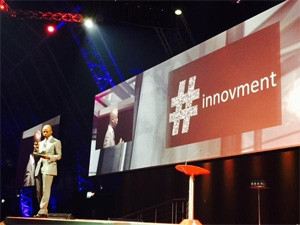 Against the backdrop of increased volatility and growing competition fuelled by globalisation, only organisations and countries that seamlessly integrate innovation into everything they do will secure sustainable growth and create a competitive advantage.
This was the message from the speakers at the Accenture Innovation Summit yesterday in Woodmead.
According to William Mzimba, CEO of Accenture SA, states and organisations that do not make innovation an integral part of their operations will first stagnate then deteriorate.
"Businesses can either be disrupted and disappear or they can become disrupters by leveraging technology to change the status quo."
"It's time the country started talking about ways to improve society and increase its prospects through innovation. Unless we create platforms for innovation, the world will leave SA behind."
He noted, if SA is to have a place on the international stage, it must recognise the imperative role that innovation plays. "We should recognise the fact that our country's success is linked to the ability of its companies and public sector organisations to innovate."
Innovation enables organisations to be more productive, efficient and grow faster, which results in competitive economies, he added. He pointed out now is the time for organisations to rethink their business models in order to increase the country's competitiveness globally.
Mzimba believes SA can use innovation to improve service delivery and create large enterprises that employ the masses, solving unemployment.
He added skills and education challenges that besiege the country can be solved through innovation. Mzimba believes investing into education is not enough without innovation.
Innovation in education, especially in Africa, will reap immeasurable results for the future and holds huge benefits for African economic growth by providing the skills to drive innovation and deliver on the growth agenda, said Sebastian Thrun, Google Glass inventor, robotics developer and co-founder of Udacity. "At the end of the day, the true value proposition of education is employment."
Thrun stated it is time the world re-learns what education is like in the 21st century, where technology is moving at a rapid pace and what people are learning at universities will no longer be applied in five years. The key, therefore, to economic success in the future is going to be co-operation between universities and businesses.
He gave an example of a Nanodegree, provided by Udacity and AT&T. A Nanodegree is an online certification that you can earn in six to12 months, and aims to teach basic programming skills that will qualify people for entry-level programming and analyst positions at companies like AT&T.
Lisa Bodell, founder and CEO of futurethink, an innovation research and training firm, believes there are huge business opportunities in SA, but there are also big challenges. Bodell pointed out the job of businesses and individuals in the country is to find innovative solutions to solve these challenges.
US ambassador to SA, Patrick Gaspard, believes innovation will drive the economies of the future in SA. Gaspard advised the time to focus on innovation and entrepreneurship is now, in order to achieve prosperity for all.