Waspa received 60 spam complaints in 2015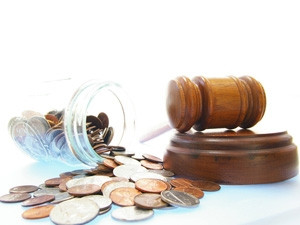 In 2015, industry watchdog, the Wireless Application Service Providers Association (Waspa), received 60 complaints from consumers who were sent unsolicited marketing messages.
The Waspa complaint report archive shows that of the complaints received last year, 43 were upheld, which resulted in sanctions such as fines being issued to companies that spammed consumers.
Thirty-nine of the companies found to be in breach of Waspa's code of conduct were fined amounts that ranged between R2 500 and R300 000, with some facing suspension of their membership.
Waspa GM Ilonka Badenhorst says there is "no upper or lower limit for the fines".
"Each formal complaint is reviewed individually by an independent adjudicator who reviews the merits of each complaint. In the event that a breach has occurred, the sanction will be determined in accordance with the provisions set out in the code, including any aggravating or mitigating factors."
Badenhorst adds: "There is no a prescribed fine for the breach of a specific clause, but the complaint is rather reviewed in totality and an appropriate sanction is imposed on a case by case basis, with previous rulings serving as precedent."
Repeat offenders
The terms of Waspa's code of conduct for its members stipulate: "In the event that a consumer lodges a complaint with Waspa regarding unsolicited marketing messages, this complaint will be dealt with according to the applicable complaints procedure as provided for in the code. Sanctions include an appropriate fine on the member."
Despite Waspa member companies being aware of the code of conduct for SMS spam, this has not prevented some companies from being repeat offenders.
According to Badenhorst, the majority of complaints received centre on mobile users claiming they have not subscribed to the content services they are being billed for.
Badenhorst also notes the majority of SMS spam that consumers receive is not sent by wireless application service providers, but is rather sent directly to consumers by companies that fall outside of Waspa's jurisdiction.