Eskom extends T-Systems partnership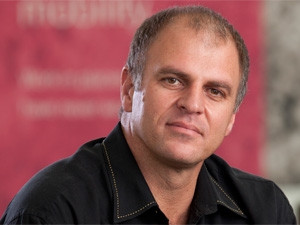 Ailing power utility Eskom will retain the services of outsourcing giant T-Systems SA for another two years, after it announced in early April it is scrapping its R1.9 billion tender for the provision of outsourcing IT infrastructure services.
T-Systems says it has concluded the extension of a two-year "disengagement period" with Eskom, effective 1 May. "This will allow Eskom to review and implement its ICT sourcing strategy in line with business realities and industry trends," says T-Systems in a statement.
According to the company, it will provide the following IT services Eskom:
* LAN services;
* Service desk services;
* Desktop services;
* Server services; and
* Data centre services.
"As an organisation, we remain committed to support Eskom with its mandate to provide electricity to the nation. We will continue to implement and maintain international best practices, actively drive efficiencies and deliver IT services of the highest quality," says T-Systems SA MD Gert Schoonbee.
"We look forward to continuing our relationship with Eskom and together, explore innovations to support their strategy."
Eskom's acting CIO, Sean Maritz, says the utility is pleased to have concluded the disengagement contract with T-Systems on favourable terms, as allowed for in the original contract.
Maritz says the disengagement contract also saw the successful insourcing of selected services earlier this year, which will secure savings aligned with Eskom's original intent, while minimising business risk and instability to the utility.
Long-term partnership
The disengagement deal comes after Eskom cancelled a prolonged bidding process for the outsourcing contract, shutting the door on three short-listed bidders - local company Dimension Data, as well as Indian technology firms HCL and Wipro Technologies.
The three had been in the running for the outsourcing deal for more than a year, after Eskom announced it would pull the plug on its long-term partnership with outsourcing multinational T-Systems.
Eskom put the deal out to tender again at the beginning of 2014, as it was due to expire in January 2015. While the original deal with T-Systems was valued at R2.5 billion, the new contract would have been worth slightly less - R1.9 billion - as Eskom insourced some parts of the contract.
T-Systems first secured the deal in December 2010, when it purchased state-owned ICT service provider arivia.kom, which came with the five-year, R500 million per annum Eskom deal - at the time described as one of the biggest outsourcing transactions in SA's history.
However, it is understood excessive pricing was the main driver for Eskom wanting to shop around for a new service provider last year.