Pinnacle to distribute Android PC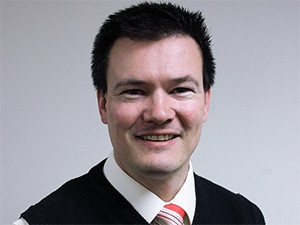 Pinnacle has signed a distribution agreement with Jide Technology to distribute the Remix Mini, which it claims to be the world's first true Android PC.
First introduced via a kickstarter campaign, the Remix Mini device is powered by Remix Android-based operating system, a custom engineered version of Android Lollipop developed by Jide Technology, says Pinnacle.
It allows end users to work and play with the entire Android app ecosystem while taking full advantage of intuitive PC features such as a taskbar, multiple window multi-tasking, and full mouse and keyboard support, it adds.
Pricing will only be available in July and the unit will be sold through Pinnacle's reseller channel as well as through Makro retail stores.
According to Dineo Letsholo, brand manager at Pinnacle, the distribution agreement will cover SA, Lesotho, Namibia, and Swaziland.
"We have non-exclusive distribution rights in some other countries in Africa, including Mauritius, Mozambique, Zambia and Zimbabwe.
"Details of our plans for distribution in other countries will follow once we have completed the launch of the Remix Mini in South Africa."
Brand director at Pinnacle Max Stone says the Remix Mini merges PC productivity with Android mobility, eliminating the barriers between document creation and mobile consumption.
"Remix Mini makes modern computing technology affordable and accessible to schools, parents and entrepreneurs and will transform how people access and work with information."
"We appreciate that Pinnacle shares our vision of pioneering productivity on Android and making computing accessible and affordable to people throughout South Africa," says David Ko, vice president of sales and marketing at Jide Technology.
"We look forward to the next few years as we deepen our partnership and shape the future of Android PCs for families, students and businesses throughout Southern Africa."