Business as usual at ICASA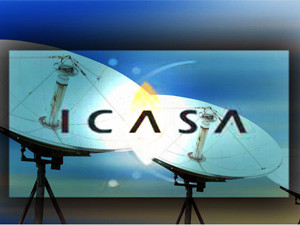 Despite uncertainty and discontent around the new divided ICT ministry sprung on the industry last Sunday, SA's communications regulator is going about its business as usual and does not expect its mandate or to-do list to be hugely transformed.
This is according to insiders at the Independent Communications Authority of SA (ICASA), speaking cautiously and largely speculatively - considering the body is yet to be addressed by Faith Muthambi, the new head of the ministry fork it has been placed under.
President Jacob Zuma has created a Department of Telecommunications and Postal Services - headed by former state security minister Siyabonga Cwele - as a separate entity to the "new Department of Communications" (DOC), which is being referred to as a "propaganda and PR ministry" and under which ICASA now falls.
ICASA, an independent regulatory body that fell under - but was not governed by - the pre-election regime's DOC, was established by an Act of statute, the ICASA Act of 2000, and its mandate is detailed in the Electronic Communications Act of 2005.
Keeping momentum
Industry observers have expressed hope that the momentum created by former communications minister Yunus Carrim, as well as the fire that had seemingly been sparked in ICASA - a historically under-resourced and sluggish body - will continue despite top-level changes and disruptions to SA's ICT sector.
While the regulator has been criticised as being a toothless watchdog, the past year has seen a number of developments, but whether these are indicative of a new regulatory body - with muscle - in the making, is under debate.
This time next week, a year would have passed since ICASA launched its cost to communicate programme, providing concrete deadlines and promising SA results. At the time, the authority said it plans to have well-oiled and democratically constructed regulations in place for SA's telecommunications industry.
ICASA's GM of markets and competition, Pieter Grootes, said, however, the timely and effective execution of the programme - initiated to address long-standing concerns around SA's high communications costs - hinged largely on licensees' compliance.
To-do list
As part of the said programme, ICASA tabled deadlines to finalise policies around a broadband value chain, local loop unbundling and mobile termination rates (MTRs).
The latter was launched in February, when its regulations slashed costs for operators to carry calls on each other's networks. The new rates were 20c (half the MTR for 2013) for terminating calls on Vodacom and MTN's networks, while Cell C and Telkom Mobile can charge the two 44c to terminate calls on theirs.
Following High Court applications by SA's two biggest operators, the MTRs were deemed invalid, but the court allowed the MTRs to stand and gave ICASA six months to bring them in line with the law - meaning by October this year.
ICASA has also admitted it needs to up its efforts in terms of compliance and enforcement amid protracted disputes with licensees, capacity constraints, and outstanding fees currently standing at over R480 million.
Vodacom's intention to purchase Neotel for R7 billion still needs approval from both ICASA and the Competition Commission. Neotel CEO and MD Sunil Joshi said recently the two companies would put regulatory and competition applications together, which he expects will be done in the coming weeks.
ICASA also conditionally granted five licences for individual commercial subscription broadcasting services in a bid to open up competition in the pay-TV space. Close-T Broadcast Network Holdings, Mindset Media Enterprises, Mobile TV, Kagiso TV and Siyaya were given three months from the end of April to comply with the authority's conditions.
Digital migration is another of ICASA's key objectives. Carrim issued a progress report shortly before being replaced by Muthambi, noting the issue of set-top box controls will now have to be dealt with by the incoming leadership, which will have to take a decision soon.