SA Connect rollout still up in the air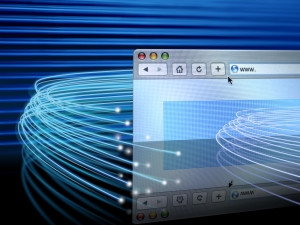 The State Information Technology Agency's (SITA's) delay in awarding a tender that will see the implementation of phase one of SA Connect meant the Department of Telecommunications and Postal Services (DTPS) was unable to connect government offices and schools during the medium-term.
This is according to the Adjusted Estimates of National Expenditure document, which forms part of the 2016 Medium-Term Budget Policy Statement delivered by finance minister Pravin Gordhan in Parliament today.
In September, DTPS minister Siyabonga Cwele said he hoped the month would mark the beginning in the rollout of phase one of SA Connect.
The adjusted expenditure document states the delay in appointing a service provider for the country's broadband project resulted in the DTPS' failure to meet its mid-year target.
It reads: "No targets relating to the national broadband plan have been met as the tender for connecting government institutions and schools has not been awarded as yet. The department has requested SITA to procure the service provider.
"In June 2016, the agency issued a bid document inviting prospective service providers to bid for broadband connectivity of the identified sites, and the bids are currently being evaluated. It is anticipated the procurement process will be completed by the end of October 2016, after which the broadband connection of government buildings and schools will begin."
SA Connect is government's ambitious national broadband programme that was adopted in 2013, and aims to deliver widespread broadband access to 90% of the country's population by 2020, and 100% by 2030.
The key objective of phase one of SA Connect is to provide connectivity to 2 800 of 5 803 identified government institutions by March 2017.
Big spender
Under the mid-term budget, which is tabled to reassess spending since the February allocations of the national budget, the DTPS' expenditure in the first six months of 2016/17 reached R1.4 billion.
The adjusted expenditure document shows that compared to the first six months of 2015/16, expenditure over the same period in 2016/17 increased by R587.5 million.
This was mainly due to the once-off payment for the recapitalisation of the South African Post Office in 2016/17, according to the document.
Meanwhile, the department's revenue for the mid-term period of 2016/17 was recorded at R559.4 million.
In terms of the adjusted estimates document, revenue over the 2016/17 period decreased by R777.1 million compared to the same period of 2015/16.
The document notes the decrease is due to less revenue from dividends following the sale of Vodacom shares by government in 2015/16.