Initiative to promote transformation in wind energy sector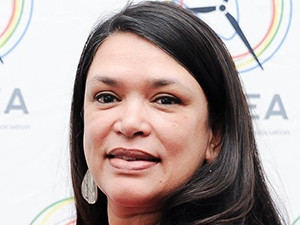 The South African Wind Energy Association (SAWEA) has initiated a programme to connect leading women in the energy sector with senior students at local universities and young professionals entering the energy sector.
The programme launch coincides with Women's Month this August.
SAWEA says the WindAc Africa Mentoring Programme seeks to promote the professional and personal development of youth who are interested in pursuing careers in the energy sector. The programme will proactively address issues of gender and transformation in the wind sector by connecting both female and male students with exclusively female mentors, it adds.
The wind energy body notes this programme ambitiously moves to specifically grow future energy leaders within the wind sector and to address issues of transformation in the renewable energy sector generally.
"Transformation of the four-year-old SA renewable sector requires specific programmes focused on actively addressing the value chain within renewable power. This programme aims to contribute to the work of changing the leadership of the industry over time. It is part of SAWEA's commitment to actively working to drive the transformation agenda within the renewables industry," says Brenda Martin, CEO of SAWEA.
The structure of the mentoring programme includes matching mentors with mentees, establishing mutual commitments of time, and ongoing advisory and guidance. The first cohort of mentors and mentees will be announced at the WindAc conference taking place on 14 and 15 November in Cape Town.
SAWEA will provide details of other areas of transformation-related work programmes over the next few months.
In just three years, SAWEA notes, SA has become the largest wind power producer on the continent, generating 1.4 gigawatts from 600+ wind turbines. Wind power avoids the power-related use of water by around 600 million litres each year, it states.