Aruba doubles EMEA market share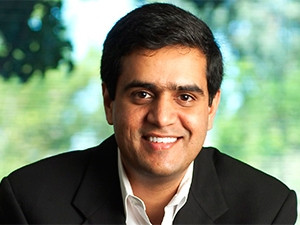 Networking equipment vendor Aruba Networks is touting the Europe, Middle East and Africa (EMEA) region as a critical market.
Speaking at the Aruba Networks EMEA Atmosphere 2017 event in Paris on Tuesday, Keerti Melkot, senior vice-president, GM and founder, said during the previous financial year, the company doubled its market share from 8% to 16% in the EMEA region.
Although the US is Aruba's biggest market, Melkot said EMEA is witnessing the biggest growth rate in all the regions the company is present.
Aruba is part of Hewlett-Packard Enterprise after the 2015 acquisition. It competes against networking companies such as Cisco and Motorola Solutions, among others.
"The growth in the EMEA region has been brought by innovations," said Melkot. "Last year, the business grew 10% year-on-year in all the countries that we operate in. We also doubled the number of channel partners, as 90% of the business in EMEA comes from the channel."
He added that wireless revenue in the region also grew 30% year-on-year.
According to Melkot, Aruba Networks is seeing a lot of opportunities in the education, hospitality, healthcare and retail sectors in the EMEA region.
The Internet of things (IOT) is another space the Hewlett-Packard Enterprise-owned company is also looking to tap into, he added.
"With IOT offerings expanding in the region, networks are becoming denser," said Melkot. "By 2019, 85% of companies will have adopted some form of IOT."
To tap into IOT, Melkot said Aruba recently introduced a mobile-first platform, which he said accelerates the integration and innovation of mobile and IOT at the speed of the developer ecosystem, rather than the pace of a single vendor.
He pointed out that to support today's mobile first and rapidly developing IOT environments, networks must deliver more than connectivity.
"The days of one-dimensional networks designed for static functions are over. Modern networks must be able to easily adapt to new application requirements on-demand. With actionable insights about the use of specific mobile apps and the operational technologies powered by IOT, networks can help organisations justify future digital technology investments."