.africa domain frozen by US court injunction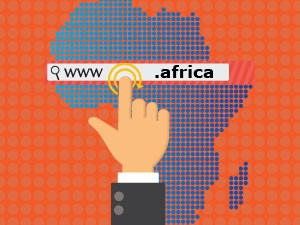 A US district court has granted Mauritius-based DotConnectAfrica Trust (DCA) a preliminary injunction to hold up the .africa generic top-level domain (gTLD) again.
After a two-and-a-half-year battle, South Africa's ZA Central Registry (ZACR) was in March officially given the go-ahead by the Internet Corporation for Assigned Names and Numbers (ICANN) to begin operating as the domain's official registry.
However, DCA headed to a California district court and on 4 March was granted a temporary restraining order against ICANN, preventing any delegation of .africa until a court hearing this month. On 12 April, the court granted a preliminary injunction "barring ICANN from delegating the rights to .africa until this case is resolved".
"The evidence suggests ICANN intended to deny DCA's application based on pretext," the Los Angeles court ruled and found that "without relief, DCA will likely suffer irreparable harm".
"Without a preliminary injunction, DCA will lose the opportunity to obtain rights to .africa because ICANN will likely delegate the rights to ZACR prior to the conclusion of this action, and these rights can be delegated only once. DCA has invested much time and money in the application process under the representation that the process would be unbiased and fair.
"Although DCA may be able to recover certain funds through litigation, such as the application fee, the opportunity to obtain the rights to .africa would be forever gone. ICANN's position, however, will be no different if it delays delegating the rights to .africa. Thus, the balance of equities tips sharply in DCA's favour," the court ruling reads.
Long battle
The battle for who gets to be the official registry operator for .africa has been raging since 2013. DCA's application to be the official registry for .africa was originally rejected in June 2013. ZACR then signed a registry operator agreement with ICANN in March 2014.
In May 2014, an independent review process (IRP) suspended any further processing of any application for .africa, pending a review. In July 2015, the IRP ruled ICANN had violated its bylaws during its handling of DCA's bid for .africa. This effectively 'unrejected' DCA's application and forced ICANN to put the DotConnectAfrica application back into the evaluation process.
ICANN's Geographic Names Panel then resumed its evaluation of DCA's application to operate .africa. In March 2016, the panel found DCA did not satisfy the necessary criteria to pass the review and its application was "ineligible for any further review".
DCA was also found not to have sufficient government support as required by the body's applicant guidebook, leading to ICANN's board granting ZACR the rights to .africa. However, this month's court injunction has once again held up the process, until an ongoing court case is settled.