Start-up seeks R1.5m for expansion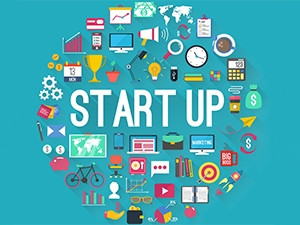 Tech start-up Techcloud is looking for a R1.5 million cash injection to grow its business.
Techcloud is a Pretoria-based software and Internet of things (IOT) development company founded in 2014 by South African-born Pule Phafane. It is part of the IBM global entrepreneurship programme.
In an e-mail interview with ITWeb last week, Phafane said: "I founded Techcloud in 2014 after my return from Singapore, where I studied and built mobile applications from as early as 2009. As a software engineer with more than 16 years in the profession, I recognised at an early stage the opportunities presented by smartphones in the current fourth industrial evolution."
In principle, Phafane said, Techcloud exists to exploit the mobile application economy in order to create sustainable businesses whose entire operational backbone rests on smartphone technology platforms and IOT.
In the transport industry, Techcloud is working with the City of Ekurhuleni to build a mobile application that controls traffic lights called Openrobot.
Phafane explains the aim of the Openrobot IOT platform is to reduce traffic congestion in cities.
"Since driving is an activity that requires total focus, we are making use of IBM's speech recognition and Watson server's cognitive computing services via the mobile phone as the core technologies behind the app to issue and execute commands that control traffic lights circuitry with an intelligent algorithm at the centre of it all. The app is currently in its final stages of development and will hit the stores in September 2017."
In the property industry, the start-up company has launched a mobile app, currently on Play Store, that assists township informal settlements to formalise and improve service offerings.
The re-branded WaMUVA app (previously known as Moval) connects landlords with tenants and manages electronic accommodation contracts, said Phafane. "In addition, various transport and peer-to-peer trading activities take place within the app to further enhance the accommodation search experience. We are currently embarking on a huge marketing campaign that will see WaMUVA operating in major townships and regions around Gauteng province."
According to Phafane, to date, most Techcloud projects are self-funded, with the exception of Openrobot that got seed funding of R100 000 after winning the 2016 Ekurhuleni Hackathon.
"However, we do recognise the scarcity of venture capitalism in South Africa and we are highly considering launching the rest of our solutions in tech start-up venture capital havens such as Silicon Valley in the US.
"We are part of IBM's global entrepreneurship programme and this has enabled us to develop Openrobot to where it is today. Besides that, we have had the Innovation Hub assisting us here and there."
He explained that although the business has already invested an equivalent of R1.7 million in monetary value into the WaMUVA project with a further projected R150 000 targeted for the marketing campaigns, additional seed funding could help the business to effectively tap into this multi-trillion-rand industry.
"We need R1.5 million of which we already have R150 000 of our own budget to execute marketing campaigns in Gauteng," says Phafane.
The R150 000 marketing budget is targeted towards the Soweto region, he points out. "However, we aim to re-invest the returns from the Soweto region to further target and grow our client base in the remaining nine regions/sub-regions of Gauteng, with a projected figure of R100 000 per region in the next nine months.
"This includes operating costs of R45 000 per month for client support and retention communication services which are currently incorporated into the platform's chat centre solution. Future investment needs will be established when the platform reaches a growth tipping point that demands infrastructure backing to handle traffic that enables the service to scale," he concluded.
Contact pule@phafane.co.za for more information.