Digital automotive showrooms on the cards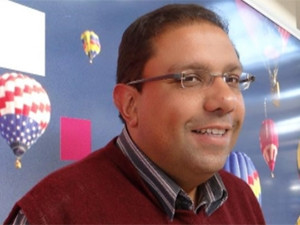 To improve customer experience and gain competitive advantage, automotive dealerships must become digitised to improve the sales and aftersales experience.
This is according to Michael Frans, head of business operations: automotive at T-Systems SA, who notes dealers can take advantage of in mobile, cloud and beacon technology - to digitise their showrooms.
"With the right mix of technology, customers can enjoy augmented showroom browsing experience - with mobile apps that interact with beacons on the showroom floor."
According to information management specialist, EDM Group, car dealers expect their industry to invest heavily in technology to help deal with the continued growth in car sales.
The report found the main focus of investment is automating and digitising the sales process and becoming less reliant on paper-based documents, it adds.
Frans says the advantage of digitisation is gaining a truly singular view of each individual customer and their history with the dealership, and the cars in which they've shown an interest.
"When mashed up with external unstructured data, such as social media feeds, the dealership can build comprehensive customer profiles - to provide that personalised touch that engenders customer loyalty."
Also, digitising the showroom creates the platform for future innovations, including exciting concepts like virtual reality test drives that deliver rich, immersive experiences, he adds.
Frans believes 2016 will be the year that the showroom finally evolves from being highly physical and paper-based, to an integrated, digital entity that transforms the customer's enjoyment, and increases brand affiliation and sales potential.
World Wide Worx MD, Arthur Goldstuck says digitised showrooms have yet to become the norm - but there are some dealers who have started exploring the digital side of the business and plan to bring a more digital experience into the showroom.
However, Goldstuck notes it is the exception rather than the rule, and most of the digital activity in this sector is in the back end.
He argues that digitising the showroom would initially be a disadvantage, as it requires extensive integration between elements like apps, beacons and devices.
"The customer really wants personalised service and deep expertise. The danger is dealers assume digitisation can replace that, which is a sure way of alienating the customer."
The true challenge of a digital showroom in SA is the lack of digital cars, says Goldstuck.
He explains that once cars become more connected, smart and integrated with personal devices, it will make more sense to link them up to the showrooms and therefore to prospective customers.
Goldstuck points out in SA, digital and interactive showroom can be adopted in SA in the next five years but not as a standard approach to showrooms. "We can expect to see it at certain cutting-edge outlets."