FlowCentric Technologies provides enterprise BPM software for emerging markets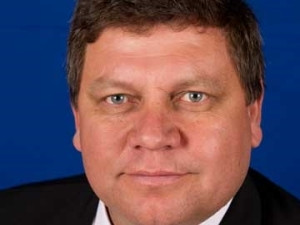 Today FlowCentric Technologies CEO, Jacques Wessels announced the official release of the company's latest digital process automation software, Processware 2016 Enterprise Edition.
The South African based development company has been a notable player in the business process management (BPM) space for quite some time. The organisation has seen increased interest from around the world in its powerful and competitively priced software stack.
While able to integrate to Oracle databases for a number of years, FlowCentric Processware has traditionally used Microsoft SQL as the database of choice on which to be installed. During an interview in the run up to the release Wessels elaborated on the emergence of Processware Enterprise.
"Through our engagements with international Oracle resellers it became evident that there was an emerging need for FlowCentric Processware to run natively on the Oracle Database," explained Wessels.
He went on to add "Enterprise clients want the flexibility provided by a world class BPM product coupled with the option of running on Oracle's relational database engine."
Processware Enterprise has been rigorously tested and is ripe for clients looking to develop numerous digital processes capable of supporting tens-of-thousands of users in performing their daily tasks.
The release of Processware Enterprise not only opens new markets for FlowCentric Processware and resellers of the product, but also allows prospective clients to take advantage of a product priced in South African rand. Customers in weak currency economies are able to purchase a world class BPM solution at an affordable price.
"Many of our competitor's product prices are linked to the US Dollar which prevents organisations in emerging economies from capitalising on the incredible benefits offered by digital process automation software. We believe that providing a cost-effective option to these companies will go a long way to boosting profitability and growth."
Wessels went on to say: "I would like to congratulate our team on delivering a quality product on time and within budget. Well done."
If you would like to find out more about FlowCentric Technologies and the new Enterprise BPM product please visit its corporate Web site www.flowcentric.com