Carrim slams SA's 'court happy' companies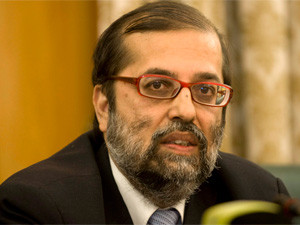 Communictions minister Yunus Carrim has come down on SA's leading mobile operators for choosing to go the legal route in what has become a tussle over the Independent Communications Authority of SA's (ICASA's) new termination rate regulations.
Speaking at the kick-off of the National Integrated ICT Policy green paper process this morning, Carrim said South African companies were too quick to jump into courts, when negotiation could be used to resolve issues.
This comes after Vodacom and MTN launched legal challenges to new mobile termination rates (MTRs) - including asymmetry in favour of the smaller operators - over the past month since ICASA announced new rates.
MTRs are the fees operators pay each other to carry calls on their networks. The new rates proposed by ICASA - introduced in a bid to reduce the cost to communicate in SA - will see Vodacom and MTN paying its smaller counterparts Cell C and Telkom Mobile more than double what they receive in return as of 1 April.
In 2016, according to the three-year glide path ICASA plans to institute, the leading operators will pay the smaller players four times the amount they get in return.
Move on
Calling it "best South African tradition" to drag litigation into issues that would be solved more expediently in terms of cost and time, Carrim drew a parallel between the current MTR fight and the process of digital migration, which has also seen legal action delaying implementation.
"Somalia is moving on. Iraq is moving on. We will be stuck in the dark ages if we don't move on as well. Please, let us act in the interests of the country."
Carrim said he is told Vodacom and MTN together have over 85% of the share of revenue from mobile use in SA. "While we want [these companies] to get a fair return on investment and to continue to invest in infrastructure, we also know the profits they secure."
He noted the Department of Communications supports ICASA in its drive to bring down the cost of communications, but said it had to do so without interfering with the regulator's mandate.
"It is ICASA that decides on regulations [relating to] interconnect, or termination rates. All we can do is provide a policy directive. The rest is up to them."
The minister went on to say he understands Vodacom and MTN had pre-planned the court action they have launched against ICASA. "It is not as if one of them decided to go to court after seeing the regulations. We understand they already knew they would go to court if they didn't get their way."
Carrim said legal action by big companies is often a product of drive for profits, rather than of a desire to serve the country's interest.
He says Vodacom and MTN have conceded lower MTRs are necessary, but contest ICASA's means of arriving at the new regulations, and the steep asymmetry - their premise for going the legal route. "[But] court action should be a last resort," says Carrim - rather than a reflex action.
"This is SA today, regrettably. While the rest of the world moves on, we go to court. Twenty years on [from democracy], why go to court if you can negotiate?"
The 20th Century, said Carrim, was all about great events that were achieved through the process of negotiation.
"[But now] we love to go to court. It is unacceptable what is going on here. It is in the interest of all of us to settle this matter on the cost to communicate as soon as possible."