MTN announces women in ICT finalists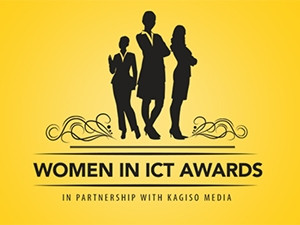 MTN SA has announced the finalists who will be vying to win top honours in a number of categories at the MTN Women in ICT - Partnership for Change Awards.
This is the second year that MTN, in partnership with Kagiso Media's Jacaranda FM and East Coast Radio as well as ITWeb's Brainstorm, is hosting the awards.
This initiative seeks to accelerate women's participation in the ICT sector by celebrating and rewarding female professionals who have made a significant contribution towards the growth and development of the sector.
It also aims to enhance the industry's employer value proposition by attracting and encouraging girl children and young aspirant females to consider a profession in the industry.
The awards are segmented into several categories, including the innovator recognition award, SME recognition award, excellence in ICT journalism award and community builder recognition award.
MTN says members of the adjudication panel spent days reviewing hundreds of nominations and selected the top three nominees in each category.
Among the nominees is Baratang Miya, founder and CEO of GirlHype Coders, nominated for the lifetime achiever recognition award. Mmamathe Makhekhe-Mokhuane, CIO of the Department of Water and Sanitation, is nominated for the leadership recognition award as is Madelise Grobler, MD of Bytes People Solutions.
"We are delighted with the progress we have made in once again celebrating the excellence and distinction of women in the information and communications sector. The selection process was very challenging due to the high calibre of nominations received," says Graham de Vries, executive for corporate services at MTN SA.
"As we continue to celebrate Women's Month, and the strides that women have made in all spheres of life, it is humbling and gratifying that MTN, in partnership with Kagiso Media, also celebrates remarkable women who are making a mark in this technical and competitive industry," De Vries adds.
The winners will be announced at a gala event in Johannesburg on 31 August.
The full list of nominees:
Leadership Recognition Award
Carol Thomas
Dr Madelise Grobler
Mmamathe Makhekhe-Mokhuane
Innovator Recognition Award
Caroline Macharia
Lindiwe Matlali
Rene Pearson
SME Recognition Award
Matau Ramapuputla
Nomsa Makhanda
Sivashni Moodley
Community Builder Recognition Award
Baratang Miya
Gomolemo Motlhwai
Martine Schaffer
Lifetime Achiever Recognition Award (Women Pioneer)
Baratang Miya
Dr HF Swanepoel
Felleng Sekha
Excellence in ICT Journalism Award
Loni Prinsloo
Paula Gilbert
Simnikiwe Mzekandaba
CEO's Award
Fatima Mayet
Lerato Sebata
Prudence Mokone
In addition to the above categories, a significant female ICT professional, whose contribution has helped to bridge the digital divide and facilitate access to telecommunication services, will be announced at the gala awards event.