Interactive e-learning gathers pace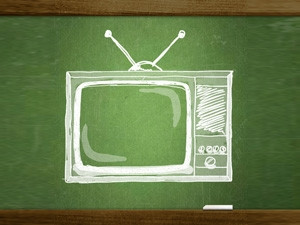 As Google SA introduced its "virtual field trip", extended to local and international school pupils yesterday, it joined numerous local education initiatives using ICT to create a shared learning experience between two locations.
The tech giant and 21 Icons hosted Google's Connected Classrooms project at Constitution Hill in Johannesburg. Participants were taken on a live tour of the precinct, while the project also facilitated interactive learning.
Pupils could either join through Google+ hangouts, or watch live and chat on YouTube. The initiative aims to enable pupils to virtually visit destinations they might never have the chance to visit. Elizma Nolte, country marketing manager for Google SA, says using technology to bridge the distance widens teachers' resource pools, while fostering collaborative learning.
Live lessons
Meanwhile, what initially started out as a technology-driven turnaround project for underperforming schools in the Western Cape is expanding outside the province as education administrators note its positive impact on student results.
The Western Cape Education Department (WCED) and Stellenbosch University's telematics services are responsible for the Interactive Telematics Teaching Programme, which broadcasts live lessons to 145 schools on subjects including mathematics, science and geography.
According to Dr JP Bosman, head of ICT teaching and learning at the university, the interactive nature of the project bodes well for its prospects in other parts of the country. "Education departments from any given areas would need to get in touch with us if their schools want to take part. We would then make sure they have the necessary infrastructure," he says.
Paddy Attwell, WCED communications head, notes that around 29 schools in the Northern Cape are also part of the programme, with further interest noted from Limpopo and the Eastern Cape. Earlier this year, the department said it would provide further support for the programme in a bid to boost results in the province.
Mobile focus
AlternaTV - a local Internet-based TV channel - recently introduced its smartphone app, as well as subscription-free access to its new mathematics tutorial show Mathspod. The pre-recorded content aims to assist matriculants with different aspects of the maths syllabus, while the content becomes available on video-sharing platforms as soon as it is done.
Nico Nel, creative director at AlternaTV, says the company will explore live broadcasts in future and encouraged students to take advantage of different ways to connect. "With a lot of free WiFi zones coming up, people could also tap into those to access MathsPod content and cover the different parts of the syllabus.
"We don't see Mathspod as taking anything away from education as it is, but it supplements what the students already have," he adds.