Canonical halts Ubuntu One file services
Canonical - the company behind operating system Ubuntu and founded by open source pioneer Mark Shuttleworth - has discontinued its cloud-based file storage service Ubuntu One.
Canonical CEO Jane Silber announced the decision in a recent blog, saying the "tough decision" was taken after the company opted to focus on its most strategic initiatives and "ensure we are not spread too thin".
Silber says the company's priorities are optimising Ubuntu's efficiency across all devices, and Canonical would not be drawn further into the competitive storage service environment. "The free storage wars aren't a sustainable place for us to be, particularly with other services now regularly offering 25GB-50GB free storage," says Silber.
In order for Ubuntu One to compete on a global scale, says Silber, it would need more investment than Canonical is willing to make. The company will instead turn its focus on enhancing its open platform.
The Ubuntu One store discontinued its storage and music purchases last week, and Silber said the file services would not be included in the upcoming Ubuntu 14.04 LTS release.
The file services in older versions of Ubuntu, its apps, and the Google and Apple stores would also be updated appropriately. "The current services will be unavailable from 1 June 2014; user content will remain available for download until 31 July, at which time it will be deleted," says Silber.
Migration process
Silber says Canonical will ensure customers have "an easy path to download all their content from Ubuntu One to migrate to other personal cloud services".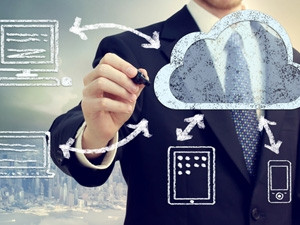 The file services code will be released as open source software in a bid to give people the opportunity to create their own open source file syncing platform.
Annual subscribers are set to be refunded for unused fees and the service will remain available until 1 June, with the data available for a further two months afterwards.
"We will contact customers separately with additional information about what to expect. We will also publish further blog posts with advice on how to download content and with details on the open sourcing of the code," adds Silber.
She says Ubuntu One's single sign on service, its payment service and the backend U1DB database service would not be affected by the shutdown.