Mint Group CEO dubbed finalist in IT Personality of the Year Awards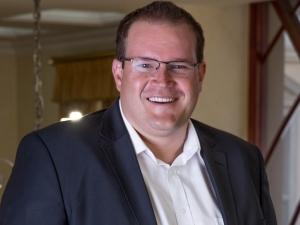 Renowned for his fearless entrepreneurial spirit, Mint Group CEO Carel du Toit was one of 10 IT Personality of the Year finalists for 2016, highlighting the invaluable contribution he has made to the South African ICT sector over the past year.
In its 38th year, the prestigious award is presented by the Institute of Information Technology Professionals South Africa (IITPSA), in association with ITWeb, the Gordon Institute of Business Science and Gartner Africa.
Du Toit has evolved Mint from a local company to a global enterprise, enabling better business by leading its clients to digital transformation, disrupting industries and streamlining innovation.
Mint Group has grown more than 40% in the last year alone, established an office in Austin, Texas, USA, partnered with local African partners in five countries, and scooped multiple awards and nominations, including the Microsoft Application Development Partner of the Year award.
Du Toit's holistic leadership approach looks beyond core technology to address strategic business issues such as agility and security. The organisation recently seeded an entirely new delivery model, not previously seen in the South African ICT space, which has influenced the way IT projects are structured and ensures increased efficiency and effectiveness.
A firm believer in first philiosophy, Du Toit has also made great strides in enhancing the community surrounding Mint's operations and demands a 'people first, community first' stance from all stakeholders.
The organisation's commitment to the community is reflected in its DotUnity programme, co-founded by Du Toit in 2011, which provides employees with a meaningful way of addressing social issues within Mint's immediate community, and has grown to involve several like-minded partners focusing on youth and education.
Further highlighting Du Toit's commitment to making a difference in the South African IT sector, Mint launched the first International Association of Microsoft Channel Partners (IAMCP) initiative in South Africa in conjunction with other Microsoft partners, and also kicked off the Women in Technology (WIT) initiative, officially launched in November 2016 as a joint initiative with Microsoft partners.
Mint's philosophy of being first is also mirrored in the organisation's ISO 27001:2013 certification, received before any other SA-owned business, as well as its ALM certification, which has rendered Mint the only organisation with this status in Africa.
Under Du Toit's leadership, Mint Group's collaborative partnerships, multiple mobile patents, breakthrough CRM, cloud, mobile and enterprise content management technologies, and its HR innovations have pushed the digital envelope and earned a great deal of respect - and revenue - for the business, with exciting plans for industry disruption and innovation on the table for 2017.