Telkom primed for universal broadband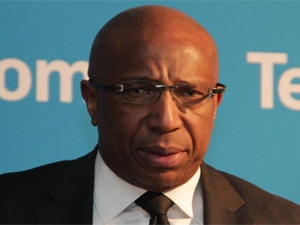 As SA's government strives to dissolve economic and social inequality through universal broadband - a 2020 aim it has put in black and white in its National Development Plan (NDP) -Telkom is priming itself to become central to the solution.
Speaking at the 17th annual Southern Africa Telecommunication Networks and Applications Conference (SATNAC) in Port Elizabeth this morning, Telkom CEO Sipho Maseko said the company wants to be seen as the "carrier of carriers".
This comes as the telco - SA's telecoms backbone - is in the process of recreating itself, both financially and in terms of reputation, in an environment in which its traditional fixed-line business is being usurped by new, data-centric technology.
"As part of our turnaround, we've given this matter much thought. It is our belief that Telkom is ideally positioned to be the 'anchor' in a public-private partnership to realise the national broadband plan."
Transformation
Speaking to this year's SATNAC theme - the ability of ubiquitous broadband to transform lives - Maseko said faster and always on Internet connectivity has brought a wave of transformation, "probably unsurpassed in the annals of mankind".
Quality of life, he said, cannot be divorced from the advantages of broadband. "The NDP recognises this and aims to achieve a more inclusive dynamic information society and knowledge economy. The plan then goes on to lament the fact that the ICT sector has not brought affordable universal access to a full range of communications services."
Maseko said the "disturbing truth" is that the digital divide is real. Two percent of SA's area, he noted, concentrates 50% of the population and 77% of national income. "Those on the outskirts of the information society number many."
Taking fellow developing country India as a case in point, he said SA, too, needs to witness the transformation of lives through ubiquitous broadband. "In India, a great piece of micro-economic development occurred when the lot of poor fisherman improved through the use of mobile broadband.
"Something as simple as being able to access fish markets and figuring out the demand for, and price of fish, led to more attractive profits and, subsequently, a better quality of life. Multiply this behaviour and you see a positive macro-economic effect."
Core collaboration
Noting there had been dramatic improvement in the quality and reach of telecoms infrastructure in SA over the last decade - including undersea cables, regional data backhaul, fibre rollout and mobile network build - Maseko said Telkom was at the heart of development.
The company has a fibre footprint of about 147 000km, over 16 500 fibre distribution points, 3G coverage that reaches approximately 55% of the population, over 1 100 live long-term evolution sites and about 3 600 WiFi access points.
With this to fall back on, Maseko said Telkom wanted to provide and manage lean and efficient infrastructure "that will enable competitiveness in the services layer to the benefit of both consumers and operators" - in collaboration with government and other operators.
"If we are to achieve wider access to broadband, we are going to need new models of infrastructure supply. We need to conceptualise and implement models that will allow market players to collaborate in the provisioning of infrastructure, while still fully competing at the service layer.
"It is not a case of whether to deploy broadband, but how. Collaboration is key. Let's use our attributes and find solutions."