Cost key to 'Internet of everything'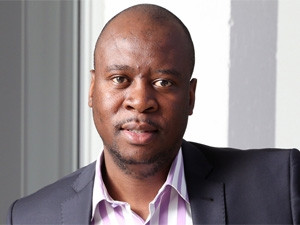 SA's public sector has the capacity to benefit by adopting Internet of everything principles in a bid to meet the country's challenges, but communication costs will first need to be addressed.
This is according to David Mphelo, director of public sector business at Cisco SA.
Increased mobility, the emergence of cloud computing, and the growing importance of big data, and other aspects are combining to enable the Internet of everything, which entails a "networked connection of people, processes, data and things".
A recent Cisco study says the South African government could benefit to the tune of $14 billion over the next decade, should it adopt Internet of everything for its processes.
Although connectivity could increase value for both government and citizens by optimising interaction between departments, people and processes, SA's high cost of communication means the Internet of everything could take much longer to materialise.
Broadband prices need to be more accessible in order to create the best conditions for Internet of everything, says Mphelo.
Priority areas
Mphelo notes healthcare as an example of government's "priority areas", which could directly benefit from networked connectivity.
"Paramedics could use information such as a patient's fingerprint to access stored medical information. They would then attend to you closely based on the information they have on you," he says.
Inter-departmental communication could also be enhanced between hospitals and the Department of Home Affairs (DHA) to improve the birth registration facilities, which were plagued by IT problems last year.
The DHA began rolling out the online birth registry in March last year to eradicate identity theft, child trafficking and late registrations.
Clever measuring
The rollout of smart meters across Johannesburg shows SA's capability to embrace technological solutions to the country's challenges, according to Mphelo.
The smart meters work off cellphone networks and each has a SIM card, which transmits daily consumption readings to a central hub.
The City of Johannesburg then incorporates the readings into its bills through an automated process.
City Power aims to install 50 000 smart meters by June as part of the first phase of its rollout plan.
Gartner analyst Chris Howard, speaking at the research firm's symposium in September, said most aspects of the Internet of things were still in a "trigger phase" and garnering a lot of interest.
According to Howard, between 15 billion to 30 billion "things" will be connected to the Internet by 2020, compared to 2.5 billion in 2009.