Embrace public cloud for digital transformation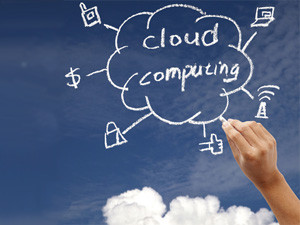 Digital transformation service offerings are best delivered with a hyper-scale public cloud. This is according to Mark Russinovich, CTO of Microsoft Azure.
Russinovich delivered a keynote speech at the annual VeeamON conference in New Orleans, where more than 3 000 delegates gathered to unpack the latest in availability and the cloud.
He said public cloud is one of the key requirements for digital transformation, and this drives home the value of public cloud.
The CTO pointed out there are four main areas that define a company's digital transformation: engaging customers, transforming products, empowering employees and optimising operations.
"Public cloud offers huge opportunities for businesses to reinvent themselves by taking advantage of these technologies that weren't even possible five years ago."
Russinovich also spoke about Microsoft Azure's partnership with Veeam, and said it will help support mutual customers' business-critical applications.
Veeam and Microsoft Azure also announced their collaboration to enable businesses to deliver digital life experience by protecting applications and data running in hybrid cloud.
Russinovich stated most enterprises will be hybrid in the foreseeable future, therefore it is important for cloud service providers to support them during their transition towards the hybrid state.
"Through a strong collaboration, Microsoft Azure and Veeam customers have enjoyed the benefits of our complementary technologies for some time. Both companies share a vision for reinventing IT for business agility."
During his presentation, Russinovich also noted Microsoft's move to set up its first public cloud in Africa.
This week, Microsoft announced plans to build its first African hyperscale datacentres in Johannesburg and Cape Town.
With initial availability expected in 2018, the datacentres will deliver a range of cloud services, namely Azure, Office 365 and Dynamics 365, to SA and other Sub-Saharan markets.