HP to cut 5 000 more jobs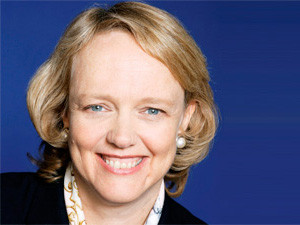 Hewlett-Packard (HP) is set to cut 5 000 more jobs, bringing the total number of layoffs to 34 000 - 11% of the company's workforce.
The company said in a regulatory filing this week that it would record a charge of $4.1 billion in 2014, up from its prior estimate of $3.6 billion.
HP, under CEO Meg Whitman, is striving to revive growth through job cuts and focusing on businesses with longer-term potential such as enterprise services.
HP previously estimated that it would cut about 29 000 jobs through fiscal year 2014.
The company had about 317 500 employees as of 31 October.
Shares of the company were little changed after the filing, while stock has gained 96% so far this year.
Looking up
In recent months things have started looking up for the world's largest PC maker - which has had to compete in a market now characterised by the rising popularity and proliferation of smartphones and tablets.
In November HP beat revenue forecasts as sales growth in its enterprise group inspired cautious optimism about the company's turnaround plan, and its shares rallied more than 7%.
At the time, revenue from HP's sprawling enterprise group, which Whitman is focused on expanding as personal computer sales crumble globally, climbed 2%, aided by a 10% rise in server sales and 3% growth of the networking business.
Wall Street had had low expectations for HP following a disappointing third-quarter performance, and after rivals such as IBM and Cisco Systems had reported poor results.
Whitman, who took the helm at HP in the last quarter of 2011, is trying to wean the Silicon Valley icon off sales of personal computers. She recently told Wall Street she expects revenue to stabilise in 2014, with some areas of growth for the company.