Sage debuts money management solution for SMEs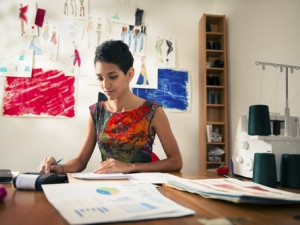 Sage has launched a Smart Money Movement solution which allows users to collect money, make payments, and reconcile them through an automated single interface and account. The company says the solution is particularly valuable to SMEs.
The Smart Money Movement solution is the seamless integration of numerous functions already available through a range of Sage products, says Charles Pittaway, MD of Sage Pay.
"Over 250 000 SMEs in South Africa use Sage software to simplify, control and manage their business processes," says Anton van Heerden, executive VP and MD of Sage South and Southern Africa. "Now, by combining our accounting and payroll solutions with Sage Pay's payments platform, they can streamline their operations even further."
The solution is particularly useful to SMEs because it adds flexibility, automation, and payment tracking to their money management systems at a significantly lower cost than they would traditionally have to pay for this functionality, says Pittaway.
Where flexibility of payment options is concerned, SMEs would ordinarily need to pay for and administrate 12 different service provider accounts to replicate what the Sage Money Movement solution offers them, Pittaway says. While big businesses tend to have established relationships with service providers and the influence, capital and administrational infrastructure to sustain them, SMEs tend to struggle in this regard as they have far fewer resources, he explains.
Having fewer resources for streamlining their payment systems also means SMEs can spend a higher proportion of their time on financial management instead of business development, Pittaway continues.
"Our aim is to simplify collections and payments to free [SMEs] from time-consuming manual work and give [them] complete control of [their] cash flow so that [they] can focus on the growth of [their] business."
The Smart Money Movement solution comes at no up-front cost to existing users of the Sage products with which it integrates, including Sage Pastel Accounting, Sage Pastel Payroll, and Sage VIP software. The solution charges users on a per-transaction basis.