Business must adapt to benefit from big data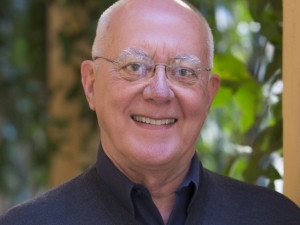 Big data, the newest addition to the data warehousing mandate, will see more types of data that can be analysed by businesses and more questions being answered, thanks to that extended reach.
But can these insights be monetised? Are there examples of verified big data success stories? Is there an architectural theme for big data? An organisational theme? Do 'data scientists' work in IT?
These are among the issues data warehousing guru Ralph Kimball will address at an exclusive educational event to be hosted by ITWeb at The Forum, in Bryanston, during November. He will reveal how businesses need to adapt to take advantage of the benefits big data can offer.
Kimball, founder of the Kimball Group and author of several best-selling books on data warehousing, has been the data warehousing/business intelligence (BI) industry's thought leader on the dimensional approach for the past three decades. However, his point of view is new and vibey.
Kimball's keynote at the "Building a data warehouse for the decade ahead" event will consider why the data warehouse is the essential BI platform. He will also present a comprehensive workshop on architectures and techniques for building the dimensional data warehouse, to provide valuable take-away knowledge.
Delegates at the event will gain access to his new insights from his recently released book, "The Data Warehouse Toolkit: The Definitive Guide to Dimensional Modeling - Third Edition".
Kimball is looking forward to the event. "I have always found the South African market to be interesting. Perhaps because of South Africa's 'remote' location, I think SA IT folks are worried that they are not as current vis-`a-vis new developments as the rest of the world. Ironically, perhaps because of this, I find SA IT folks to be rather ahead of the curve. They ask good questions!"
The "Building a data warehouse for the decade ahead" event takes place on 19 November. Book your seat here.