Wits weighs in on education software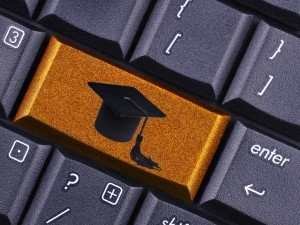 It's unwise for SA to pin its hopes on Microsoft Office alone and Delphi above Java, says the Wits School of Education's Division of Educational Information Technology.
In an open letter to the minister of the Department of Basic Education (DBE) and the MEC of the Gauteng Department of Education, Wits responds to the DBE's recently published Circular S9/2013. The circular, on the standardisation of software tools in the implementation and accessing of Computer Applications Technology (CAT) and IT in schools, demonstrated short-sightedness in the national government, says the Wits division.
Penned by Dr Reuben Dlamini (head of division), Dr Ian Moll, Sithabile Ndlovu and Tom Waspe, the Wits letter states the government should be pushing for teaching core principles first, then core practices.
"Developing the core principles of programming earlier enables learners to participate in IT beyond basic computational thinking. The DBE, if not careful with its fascination with 'teaching technologies' is running a risk of locking IT education in our schools (especially public schools) into very limited technologies. Access issues need to be a central consideration given our context. Delphi and MS Office offer limited access for poorer communities."
The DBE's circular drew widespread criticism from the ICT industry, with commentators saying the selection of Microsoft Office and Delphi for use in teaching at schools takes South Africa backward, limits choice and goes against government's open source policy.
However, the DBE defended its decision to standardise the software tools to implement the CAT and IT curriculum in high schools.
The DBE said the decision was made in consultation with structures that represent provinces and teacher unions, where advice was given that a circular be issued. It is based on "educationally sound and pedagogical considerations" informed by research regarding the future of the two subjects, the DBE noted.
The university's open letter says the DBE should make sure there is a well-developed body of knowledge and experimental methods for schools instead of limiting what technologies are to be used.
"Today, most thriving economies in the ICT [world] have adopted open source as the way to go. By retaining only Microsoft and Delphi, we are saying no to inclusivity and we have to now deal with issues of licensing and access. We hope that it is clear that there are no costs associated with Java IDE like there are for Microsoft products.
"Our objection to removing Java is based on our experience and what is going on in education and industry around the globe as well as in the software community. When thinking more about object-oriented programming development, Java gives an edge because it abstracts learners much more from the machine and that is an important part of development.
"Looking at Java, it is the most popular language in education and other industries so why not think about the long-term benefits of learners' development and retain Java rather than Delphi? In the Republic of South Africa we are dealing with issues of scarce technical skills, yet we are making decisions which could further deepen the skills crisis. Our ability to address the country's needs in energy, health, transportation, etc, depends on our fundamental knowledge and experience with cutting-edge information systems at various levels.
"Delphi, with its popularity in desktop application and native apps, does not in any way claim dominance in that space. Java is the language of choice around the world," says the Wits letter.
To read the full letter, click here.