FNB Connect plans to be users' primary SIM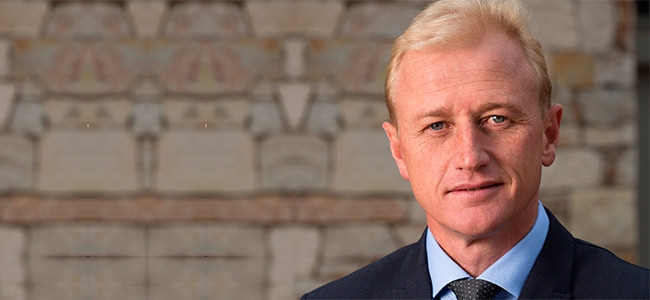 First National Bank (FNB) says it wants customers to start using its mobile virtual network operator (MVNO), FNB Connect, as their primary SIM. This is according to FNB CEO Jacques Celliers, speaking to ITWeb in an interview.
"FNB Connect is off to an unbelievable start; two years into it we couldn't have dreamt of a better start. It's paid off all of its start-up costs, it's penetrated sufficient scale to justify its own existence, and that penetration now will just lift it to a different level."
The bank says the MVNO is exceeding original expectations and as of 30 June, FNB Connect had over 520 000 active mobile subscribers. This is up from 400 000 active customers about a year ago.
"Currently, Connect has acquired almost 10% of our customer base who meet product qualification criteria. This is a significant achievement as all qualifying customers have existing agreements with other service providers," FNB said in a statement as part of its recent full year results announcement.
But Celliers hopes to change this in the next little while and get customers to view FNB Connect as their primary SIM and not just an add-on.
"When we launched Connect, we were all very nervous about going into the telecommunications market. So we started by saying, let's go to your peripheral devices, your kids' iPads and your gate motor's SIM card. That's how we started, but now slowly but surely we are getting more and more trust, and our client sets are starting to love this thing and now we are starting to get into the territory of primary SIM," he says.
FNB Connect launched in June 2015, making FNB the first bank in the country to launch a mobile offering. By November 2015, it had racked up 100 000 customers, and by April 2016, this had doubled to 200 000.
Now Celliers says the MVNO's 520 000 customers are all scaling up their utilisation and the bank is seeing average revenue per user increasing.
"In the first few years we didn't throw too much gamification at it; the first year we just said let's get SIMs out there, let's not incentivise its use, but now you start seeing more of the value propositions around eBucks," Celliers explains.
He says Connect is now linking more into the bank's core business, when it used to stand a bit on the side.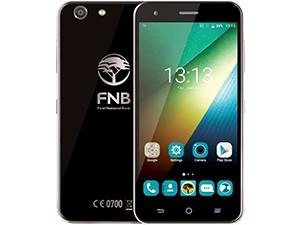 "That's normally what we do, when we launch something new we put it a little bit on the side, so it doesn't necessarily taint the relationship with customers if it [doesn't go well]. But as it gains momentum we integrate it more. Like the early days of eBucks; it wasn't always part of the banking account, it was a bit on the side, and then slowly but surely we integrated it - and now it's fully integrated and now you can't live without it.
"So you will see Connect penetrating the client sets over the next two to three years, you will see a big ramp up of its usage which we are very excited about," he adds.
The smartphone business
A year ago, FNB launched its own branded smartphones, the ConeXis A1 and X1, which are manufactured in China by ZTE. He says sales of the FNB phones "are cooking" and the bank is selling about 10 000 per month. However, Celliers says this is never going to be the MVNO's main business.
"What is important in telecommunications is assisting people to connect, and when you go digital you can't go digital without helping with the tools. So obviously we are not pegging our future on whether we are able to sell phones or not, it was just one of the devices we knew people needed," he says.
"We all know that the connectivity issue is one of the major anxiety or pain points for people."
Celliers explains the bank saw a problem with price points and that many people couldn't afford smartphones so decided to assist in getting more low-cost phones into the market.
"But we are not in the game of forever phones, that's not us; it was just about getting the bottom end of the market digitised with smartphones. We said let's not wait for someone else to do it; let's put some phones out there and I guess it was a bit of a disruption.
"But we are not in the game of trying to be Apple or the big phone for the future. It was just primarily to get access and it's cool, it's vibey and it's a bit of a differentiator. So providing phones is important but it's not our only game," he adds.
Overall, the bank's customer base increased 4% from 7.48 million in June 2016 to 7.8 million in June 2017.