Telkom strike continues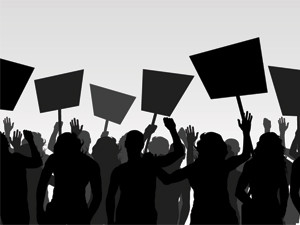 Telkom says talks between the company and the Communication Workers Union (CWU) on Monday failed to reach a resolution to a strike that has now entered its fourth week.
"Telkom approached these talks with the hope and intention to find a meaningful engagement with the CWU and made several proposals to the union; however, the parties could not find each other," Telkom says in a statement.
The CWU began a go-slow at Telkom on 1 August, and ramped up into a full-blown strike on 11 August. The CWU is demanding an 11% annual salary increase for its members, a three-year moratorium on retrenchments, a better gain sharing scheme for workers, six months' maternity leave, as well as a more transformed executive.
Telkom says it is committed to finding a resolution to this matter and continues to engage with all affected parties.
"We call upon members of the CWU, should they opt to continue with the strike, to respect the picketing rules as stipulated in the court order and to desist from acts of intimidation," the telco says.
Telkom was granted an urgent interdict by the Labour Court on 15 August, which prohibited the CWU and its members from blockading Telkom entrances and exits, intimidating working employees and damaging any Telkom facilities and equipment. This after Telkom reported CWU members had intimidated and physically restrained non-striking workers from entering its Centurion campus and threatened employees with physical injury.
At the time, the CWU denied any violence or intimidation by its members. On 19 August, Telkom brought a contempt of court application against eight CWU members who it says defied the interdict.
Trade unions Solidarity and the South African Communications Union in June signed a collaborative partnership agreement with Telkom following protracted negotiations, which included substantive wage negotiations. At the time, the CWU indicated its intention to sign, but never did.
The deal promised no forced retrenchments and limited outsourcing over the next two years. It also introduced a new staff incentive remuneration scheme, Performance Pays, whereby employees who achieve their targets can earn up to 12% more, per month. However, it also contained a stipulation that Telkom would not give any annual increases for staff this year, but committed to a 6% salary increase for all employees from 1 April 2017, something the CWU says it cannot accept.
"We are disappointed that the talks did not yield any positive results. We, however, remain hopeful that a resolution will be found," Telkom adds.
"Our interest is to ensure that we improve our performance as a business for the benefit of our customers. Each employee at Telkom must work towards that goal and in return, will be appropriately rewarded when we achieve set milestones towards customer satisfaction."