New senior appointments to drive future growth at Lorge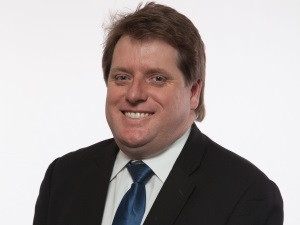 Lorge, a business management solutions provider and Sage Premier Partner, has made two key appointments in July, with Jurgens Snyman taking charge as the Chief Executive Officer and Jonty Katz being made Chief Operations Officer and a member of the board.
The new appointments have been made through internal promotions, and the two bring considerable industry experience to the leadership team.
Snyman, previously the company COO, has worked his way through the ranks since starting at Lorge as a junior consultant over 20 years ago. He was also responsible for running the company's Sage 300 ERP division.
He has vast experience in ERP implementation - including for clients outside of South Africa - as well as project management and budgetary control. In his new role, he will take up the added responsibility of having a hand in sales and marketing, and driving new business growth.
"This will be done while ensuring that there is no compromise to the company's core principles of providing a high quality of service, and building long-term relationships with our clients," says Snyman.
He says Lorge has always been a 'people-centric' company, and will continue to foster an environment in which employees are happy, adding that they are striving to be known as one of the best companies to work for in the industry.
Katz has been at Lorge for almost 10 years, and was previously responsible for managing the day-to-day operations of the company's Sage ERP X3 division, as well as managing development and customisation for both Sage 300 ERP and Sage ERP X3 products.
He has a background in development, and has strong experience in managing development teams, as well as ERP implementation and integration.
Katz, who will be responsible for overseeing operations across the company, commended the quality of the team at Lorge, especially in light of the skills shortage in the industry. "We have, over time reached a point where the skills level of our team is exceptionally high - we've got good people to bring it all together."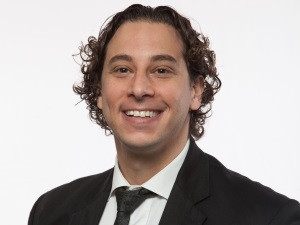 Snyman adds securing new business going forward will further enable the company to grow its development, CRM and core product teams. While Lorge's existing clients come from a range of sectors, there were increasing opportunities for new clients from the mining and financial services industry.
Lorge has rolled out ERP implementations in locations across Africa, mainly through following existing local clients as they expand into the continent.
"We are both committed to the company, and to growing it," concludes Snyman.
Note to editors: Lorge is the preferred supplier and implementer of Sage 300 ERP, Sage CRM, and Sage ERP X3 accounting business management software. A deep pool of experience and skills accumulated over 29 years ideally places Lorge to provide independent and consistent expertise in the implementation, support, maintenance, application modifications and training of business and accounting software systems. Innovative solutions that provide businesses with strategic and competitive advantage are designed and implemented throughout Africa.