Finalists for ICT industry awards announced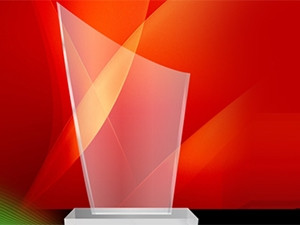 The finalists for this year's IT Personality of the Year Award and Visionary CIO of the Year Award have been selected and will be recognised at a gala event next month.
The annual awards are presented by the Institute of Information Technology Professionals South Africa (IITPSA) in association with ITWeb, the Gordon Institute of Business Science, Engineer IT and Gartner Africa.
According to the IITPSA, the finalists, evaluated by a nine-member industry panel, will now undergo face-to-face interviews with the judging panel before the winners are selected. Members of the public may participate by indicating their support for the finalists who they deem most worthy of the two awards this year.
IT Personality 2017
The IT Personality of the Year award recognises a person who has had an outstanding impact on the local ICT industry over the past year and made a significant contribution to the IT profession.
The top IT personality finalists for 2017 are:
*Annette Muller, founder, Flexy and DotNXT
*Baratang Miya, founder, GirlHype Coders Academy
*Karen Nadasen, CEO, PayU South Africa
*Shashi Hansjee, CEO, Entelect
*Mixo Ngoveni, founder, Geekulcha
*Nico Steyn, co-founder and CEO, IoT.nxt
*Reshaad Sha, chief strategy officer and executive director, Dark Fibre Africa and CEO, SqwidNet
*Yvone Thobile Mabuza, founder and MD, Elangeni Consulting Services and co-owner of Unics Technologies
*Jaco Maass, senior manager: ICT, BKB
Last year, Adapt IT's Sbu Shabalala took the top honour joining a list of previous ICT heavyweights that includes Niel Schoeman, Mteto Nyati and Mark Shuttleworth.
Visionary CIO 2017
The Visionary CIO award recognises an executive in the corporate IT environment who has demonstrated visionary leadership in applying technology to grow and transform business.
The top visionary CIO finalists are:
*Alec Joannou, Sasol CIO
*Mich`ele Hall, Nampak Management Services CIO
*Peter Rix, Barclays CTO and Head Infrastructure Services
*Sello Mmakau, Airports Company South Africa CIO
*Mthoko Mncwabe, SA Post Office Group CIO
*Joe Phago, National Treasury CIO
*Shalin Naidoo, Lenmed Health Group CIO
*Mothusi Lukhele, Sanlam Personal Finance CIO
Peter Alkema, CIO of FNB Business Banking, won the 2016 Visionary CIO award. Alkema joined previous winners such as Peter du Plooy, Tshifhiwa Ramuthaga and Rabelani Dagada.
The winners will be announced at the IITPSA President's Awards on 8 November.