WIRUlink reaps rewards from Vumatel partnership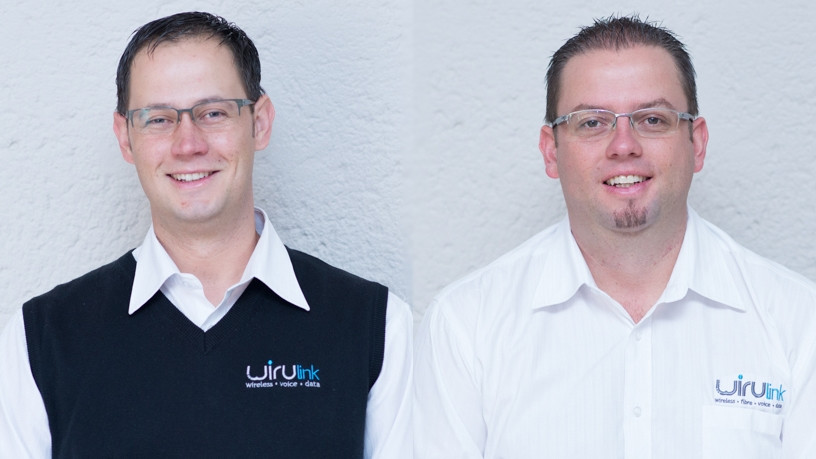 Fixed wireless broadband provider WIRUlink says it has seen a rapid increase in customers signing up for its newly launched WIRUlink fibre-to-the-home (FTTH) services on Vumatel.
The company, established by brothers Riaan and Jaco Maree, joined Vumatel's open access network last month as part of the company's plans to extend its service offerings beyond wireless broadband and business fibre, but to also include fibre services to the home.
Vumatel emerged as a preferred 'neighbourhood' fibre provider in 2014 after being awarded the tender to install FTTH in a suburbs around Johannesburg. The company's fibre coverage now includes suburbs in Durban, Cape Town and is currently at a pilot project phase of rolling out uncapped fibre in townships of Johannesburg.
According to WIRUlinks' technical director Riaan Maree, the decision to join Vumatel is proving to be fruitful as the company is experiencing increasing customer numbers on a daily basis. "In our drive towards being able to offer Fibre to the Home Internet access, we decided to make use of Vumatel's network because of their rapid rollout into new areas, support infrastructure they put in place and the technologies used on their fibre network. At present the market response has been good, we are seeing a rapid increase in customers enrolling for the WIRUlink FTTH services on Vumatel. This of course allows us to also grow our footprint across the country and provides growing opportunity for revenue generation."
Maree says WIRUlink is also busy building the required infrastructure to offer FTTH services on some of the other major networks available locally. "We are continuing to expand our network nationally to areas that we may not currently service. The next two years are critical for us in terms of ensuring we have a constant focus on good customer service using world class technology available to deliver services to end-users."
Fibre has grown in popularity in the local market over the past year - with telcos such as Cell C, Vodacom and MTN adding FTTH offerings across the major open access fibre networks.