Ex-Opera CEO launches new browser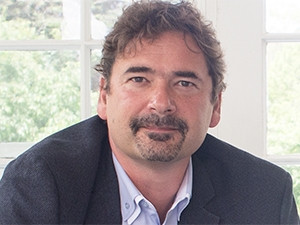 Opera Software co-founder Jon von Tetzchner today launched a new desktop browser, Vivaldi 1.0.
The launch comes after a year of public development and millions of downloads. In November last year, Von Tetzchner, now Vivaldi CEO, announced the beta version of the browser.
He believes the new offering will be able to take on the likes of Web giants Internet Explorer, Google Chrome and Firefox.
March 2016 usage data from NetMarketShares reveals Google Chrome now has a 39.09% share of the browser market, less than 3.5 percentage points away from Internet Explorer's 43.40%. Internet Explorer has fallen 1.39 percentage points in the past month, while Chrome has risen 2.53 percentage points.
Internet Explorer has now been largely abandoned by Microsoft in favour of its new Edge browser.
Vivaldi says while other browsers strip down their offerings, the new offering adds features and powerful personalisation options to help the Web's most demanding users increase their productivity and efficiency. Vivaldi also supports Chrome add-ons.
"Vivaldi is bucking the trend in browsers - while Microsoft's Edge, Chrome, Safari and Firefox are all simplifying search, there's a growing number of power users looking for extra features and ways to customise and tailor search," says the Icelandic-born Von Tetzchner.
"We set out on a mission to make Web browsers powerful again. So Vivaldi 1.0 is both a throwback and a look ahead. It's a 'modern classic' designed to help our users get the most out of all the time they spend with their browser."
The browser features tab stacks, tab stack tiling, notes, quick commands, and mouse gestures and keyboard shortcuts.
"Millions of people have already agreed they want a better browser, one that puts them in control. Everything we build is in service of the user. We have no investors and their agendas to dictate our progress. There's no exit strategy and we're here to stay. All we want to do is give people a browser they're proud to use and that we're proud to call Vivaldi."
Vivaldi was founded and developed by a number of previous Opera employees and is headquartered in Oslo, Norway, with staff in various countries, including Iceland, Russia, the Czech Republic, Finland and the US.