Local app supports social change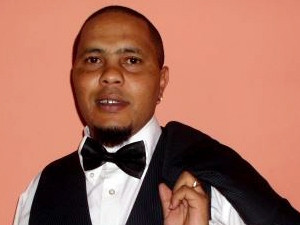 Local tech entrepreneur Clint Lebatie is trying to address South Africa's social and economic issues through a new app that tackles issues ranging from unemployment and service delivery complaints to drug abuse.
His aim is to work with government and use his app, Local Biz Directory, to "continuously find better ways to bridge distances and bring people and business together".
"Our aim is to partner with government as our solution addresses problems that government is primarily responsible for. It's a known fact that government cannot fight the battle with social ills by itself and needs the community to play an active part in winning this war."
He says the divide between government and citizens can easily be bridged with the use of technology; however, getting your foot in the door to partner with government is a challenge.
"Let's just say it's quite a battle just to get the opportunity to pitch my ideas to relevant government departments. We are currently in talks with the Department of Social Development to come on board and are still awaiting feedback from other governmental departments to pitch our ideas."
Local Biz Directory is a multi-platform mobile app that works as a tool to educate app users about various topics that impact their daily life, with founder Lebatie describing it as "a local business directory that's got swag".
The app began as a directory for users to find local businesses in their area but has now expanded to offer other features. Lebatie says the idea was to provide a platform for small, medium and micro enterprises (SMMEs) to market and advertise their services.
"What I like about this platform is the fact that we always hear the same 'buy local', 'support small business' but we as SMMEs don't really have the platform to showcase our products and services. With the app, SMMEs now have the platform. It's only up to the SMMEs to join the platform and for the South African community to support the initiative."
Lebatie believes unemployment is one of the most critical issues in the country and the solution would be to assist government to create a platform that encourages citizens, and especially the youth, to become self-employed.
"The same platform can be used by the South African community to support local business and in the process boost the economy."
However, the app goes beyond business and also has a list of emergency numbers for police and ambulance services in different areas, as well as contacts to get hold of parastatals like Eskom or the local road management agency to report broken traffic lights or potholes, for example.
Dial a ward councillor
Another feature offers the contact information for all Gauteng ward councillors. Users can click on their area and find their councillor and the app links directly to the councillor's phone number, which can immediately be dialled through the smartphone. This provides the opportunity for citizens to engage with local government on service delivery issues and speed up the process of service delivery.
The app is available for download but is also still a work in progress, with a number of features set to be added in future. It comes with a few quirks, including some spelling mistakes, and has a heavy Gauteng focus, with the majority of business information and emergency numbers featured belonging to that province.
Lebatie says he is updating the ward councillor lists, emergency number lists and other features to include all provinces.
The app is available for free download for iOS or Android smartphones and will also be available later this year for BlackBerry, Windows and Kindle.
Tech war on drugs
Lebatie believes one of SA's biggest social challenges is substance abuse, which he says is "aggravating poverty and crime, and contributing to child abuse and gender violence".
The app's three-part drug abuse feature focuses on a complete solution from the abuser to the people directly and indirectly affected.
"It is my point of view that many of us know the persons that sell the drugs to our kids," he says.
The app has a 'report the dealer' feature allowing users to anonymously report suspicious behaviour or drug dealing in their communities. Lebatie says this allows the community "to play an active role to put a stop to the free flow of drugs".
There is also support for those struggling with drug problems, with information on service providers registered with the Department of Social Development that offer rehabilitation, counselling and support for abusers and family.
The third part offers a survey that enables the Central Drug Authority to dispatch and utilise resources according to hotspots identified though this feature.
Lebatie believes the app can really help communities by increasing the visibility of the Central Drug Authority in hotspot areas, leading to a decline in the supply chain and the reduction of drug suppliers in local communities. In turn, he hopes this will help lower the number of violent crimes and abuse against women and children.
The father of two says he has never touched a drug but has "witnessed great people with great potential throwing their lives away" because of drugs, and hopes the app can help to counter this.
"If this issue is not addressed during our generation, then I don't see a future for the next generation."
He is working on a feature that will allow users to report missing persons and provide information on organisations that work with these cases.
Lebatie's company is called Bolela Ditoro, which he says means "Tell a vision or a dream".
"I use this name as I have this vision whereby I see South Africa being a better place. This is our contribution to come up with solutions rather than complaints and excuses."