Deloitte Digital buys Jinja Interactive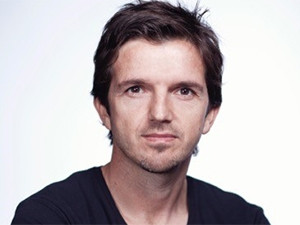 Deloitte Digital has acquired Cape Town-based financial technology (FinTech) services business, Jinja Interactive.
This is part of the company's strategy to build a fully-integrated digital transformation business, providing digital innovation and customer-centric engagement solutions to clients across Africa.
Jinja Interactive was established in 2006 and its core service offering remains strategy, design and digital development for wealth or asset management, with a specific focus on digital investment and advice management.
"Digital advice management (aka Robo Advisory Services) has been a major growth market in recent years in mature economies, but is only starting to gain traction in South Africa. We believe this global trend is perfectly suited to the South African market," explains Morn'e Fischer, formerly Jinja Interactive MD and now Deloitte Digital associate director.
He says digital advice management helps keep investor costs down in an increasingly price-sensitive market, and allows businesses to decrease the costs to administer individual investment portfolios ? thereby broadening their market.
Deloitte Digital's leader, Valter Ad~ao, says he is very happy to welcome the Jinja Interactive team to the company.
"They will help reinforce our ability to set ourselves apart by engaging our clients with strategic and innovative thinking, emerging and exponential technologies, and creative design."
Deloitte Digital sees the acquisition as a way to boost Deloitte Digital's growing value chain of digital expertise, particularly in digital financial services and FinTech innovation.
"We're excited about combining Jinja Interactive's deep-level understanding of financial services in a digital world, its reputation in the industry, its existing client base and its skilled team, with Deloitte's state-of-the-art methods, processes, ability to scale through skilled resources as well as global brand recognition," says Fischer.
"We're at a point where our clients agree that small incremental changes will not guarantee survival in this market. Breakthrough technology is what's needed and they're either going for it or they're playing catch-up."