Data analyst testifies in Dept of Labour fraud case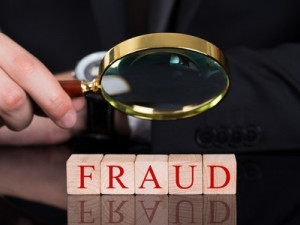 A data analyst testifying in the Department of Labour's Compensation Fund fraud trial this week told the Pretoria Magistrate's Court that the accused either used one code many a times, or used codes of high paying value to defraud the department, raising alarm of their activities.
The Compensation Fund is a public entity of the Department of Labour. The fund provides a financial cushion for workers injured or who sustain diseases during work.
The data analyst, Heather Merrington, told the court that in terms of the claims procedure by the Compensation Fund, injuries were allocated codes and payment was prescribed by the regulations in the Government Gazette.
Merrington was appointed by the department to identify suspicious activity in the data provided by the department via spreadsheets.
She was testifying in the trial of three former employees of the Department of Labour's Compensation Fund - Maxwell Ramaphosa, Samuel Mfeleng and Kgabo Johanna Methi - who are accused of allegedly defrauding the department of R476 150.58.
The accused are alleged to have participated in the processing of fraudulent claims by overriding the system and inflating payments made to medical practitioners and physiotherapists, beyond rates prescribed in the Government Gazette.
In this matter, Ramaphosa, Mfeleng and Methi are alleged to have been working with fellow accused Dr Jones Mothemola Modau, a physiotherapist based in Rustenburg, North West.
It is alleged Ramaphosa, Mfeleng and Methi recruited Modau to submit fraudulent claims that were later processed and payments were paid into his accounts, which was later shared.
Modau pleaded guilty in March 2012 in the Pretoria Specialised Commercial Crime Court - where the matter was originally heard - to defrauding the department's Compensation Fund. For his role in the matter, Modau was sentenced to a suspended five-year term.
The matter involving Ramaphosa, Mfeleng and Methi was subsequently transferred to the Pretoria Magistrate's Court in a separation of trial.
Questioned about the accuracy of the data given to her, Merrington said the data stood the accuracy test. The defence also raised doubts about Merrington's competency when they questioned her about her qualifications.