Nu Metro sold for R75m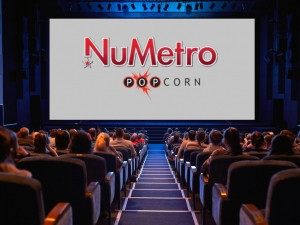 SA's second biggest cinema brand, Nu Metro, is set to change hands as its current holding company, Times Media Group, embarks on a turnaround plan that involves shedding its non-core assets.
Times Media announced this morning that both Nu Metro - and its associated cinema advertising business, Popcorn Cinema Advertising Sales - would be sold for R75 million in cash to Subcocept, a purpose-built company funded by One Fifty Capital.
One Fifty Capital is an independent private equity firm that provides capital for small to medium start-up enterprises in the property, education, entertainment and gaming industries with offices in KwaZulu-Natal and Cyprus.
"R50 million will be paid on the implementation on the transaction; R15 million on the first anniversary of the transaction and R10 million on the second anniversary of the transaction," said the local media group in a statement to shareholders.
Nu Metro is the second largest cinema operator in Southern Africa and operates 17 cinema complexes with 162 screens across SA. Its business represents about a third of the country's cinema market share.
Popcorn Advertising - the sole operating business of Avusa Entertainment Investments - sells on-screen advertising space on behalf of Nu Metro, as well as the major independent cinemas across SA, to media agencies and some clients directly.
Times Media, which also has assets such as Sunday Times, The Times, Business Day, Airport Media, The Home Channel on DStv and Gallo Music Group in its media portfolio, says the proceeds from the sale of Nu Metro will be used to "reduce acquisition leverage with respect to future acquisitions more aligned" to its core business.
Previously, Times Media also sold 51% shareholding in Monte Cinemas to Tsogo Sun Casinos for R20 million cash, as well as 50% shareholding in Three Groups Cinemas to Whitehorse Investments and Avalon Three Groups Investments for R18 million in cash - bringing the total proceeds from sales of its cinema assets to R113 million.