BBM gets live football updates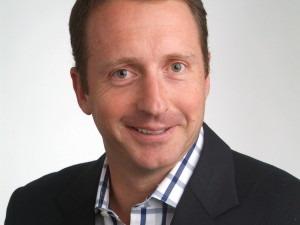 Creative Media Works, a standalone consumer-focused social networking business operating as BBM, has teamed up with Planet Sport Publishing to launch a football updates channel within the messaging app.
The Football365 channel will be available within the BBM Discover menu, where there is other content and services. It is similar to how social media platform Snapchat's Discover feature works.
A few weeks ago, BBM announced Stage360, another channel within the Discover menu, which features user-generated music that talent scouters can scour through.
Matthew Talbot, CEO of Creative Media Works, says there are 2.1 million users of the BBM messaging app in SA, with a strong presence in the MEA region in countries like Nigeria and Singapore.
Football365 serves up the latest information covering all the leagues, teams and goals worldwide. Users will be able to access and share pre-match and in-game updates. Matches can be browsed by date, league or country.
The channel also offers audio reports and provides instant reaction from clubs and managers.
Talbot says: "We are constantly exploring innovative ways to pique the interest of our users, and in this case via Football365.
"As we continue to provide our worldwide user base with the content they want to read on the go, we wanted to ensure we would have football scores, highlights and soundbites for every team. Football365 provides that ? along with a novel approach to our rapidly evolving, social mobile platform."
"Football365 takes advantage of new technologies to give football fans a new depth and breadth of coverage on match days," says Tim Satchell, Planet Sport MD.
"By harnessing and taming the vast outpouring of social media updates from each game and combining that with our own data, audio and stats, we can offer BBM Messenger users the most content-rich, live football blogs available on mobile."
The messaging app is available to download from the Android and Apple stores.