Cape Town to spend R12m on more CCTV cameras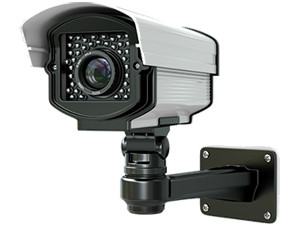 Cape Town's CCTV network is set to increase as the city's Strategic Surveillance Unit plans to spend nearly R12 million to install additional cameras over the next 12 months.
According to the city's Safety and Security Directorate, there are currently 440 CCTV cameras in various parts of Cape Town.
In the first four months of this year, the camera network detected 3 313 incidents, including accidents, crime and fires. A total of 108 arrests were made during this period, said the directorate.
Cape Town's Safety and Security Directorate includes the metro police, traffic, law enforcement, fire and emergency rescue services, disaster risk management and the public emergency call centre.
The security unit has set aside R7.4 million for 10 new cameras in areas like Goodwood, Silvertown, Bridgetown and Gatesville, said the city's mayoral committee member for safety and security, alderman JP Smith.
Ward councillors have also made ward allocation funding totalling R4.45 million available for cameras in their respective areas, Smith noted.
According to Smith, the CCTV cameras help law enforcement units detect various crimes, such as smash-and-grab incidents, break-ins, and drug dealings, as well as assisting officers to stop criminals in their tracks.
"The camera operator is able to keep eyes on suspects and lead the responding officers right to them. Even where arrests aren't made immediately, the footage can also be useful after the fact to help the South African Police Service track down offenders," he said.
"There is, however, still room for improvement. The response doesn't always match the real-time events because resources are thinly spread. I'm also not convinced that the footage is being used as effectively as it could be, and the system is not immune to vandalism and theft of infrastructure. That being said, we are making progress and those with criminal intent are warned: you could be the next to be caught in the act," he added.
Earlier this year, Cape Town's Strategic Surveillance Unit announced it is investing R14 million in automatic number plate recognition (ANPR) technology.
The security unit has noted it is in the process of retrofitting existing cameras with ANPR technology and plans are being finalised for the upgrade of the city's fibre network system.