Juniper, Wedge collaborate on open cloud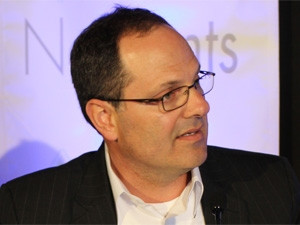 Network vendor Juniper Networks and Wedge Networks, a cloud-based security services company, will test a network function virtualisation use case for cloud security (NFV-S).
The proof-of-concept demonstration is part of the Open Cloud Project - a new industry initiative announced this week by the CloudEthernet Forum (CEF) and the Metro Ethernet Forum.
As part of the project, network gear from Juniper Networks will be used to test a hyper-scalable, cloud security application from Wedge Networks. Both companies will use a combination of OpenFlow, OpenStack and kernel-based virtual machines to show security can be delivered as an open, elastic and hyper-scalable service.
Open cloud
The Open Cloud Project was created to help companies develop reference architectures for integrated cloud services using open source technologies and standard network application programming interfaces.
It is focused on promoting open source technologies and new cloud standards for large, multi-tenant cloud environments and will first create interoperability test beds in Silicon Valley and then publish open architectures for new end-to-end cloud-based services used by telco operators, industry vendors and over-the-top cloud service providers.
NFV-S virtualises the network and brings advanced network security capabilities into an open and standardised cloud environment.
According to CEF chairman Jeff Schmitz, open cloud environments are integrating NFV, software-defined networking and carrier Ethernet technologies from all vendors.
"This reference test bed is the proving grounds for interoperability, applications performance, security and load balancing. We are excited to welcome Juniper Networks and Wedge Networks as the first of many participants in these tests that will shape the future of cloud computing."
Doug Wills, senior director of product marketing at Juniper Networks, says the proof of concept with Wedge Networks sets the bar for an NFV future where security can satisfy the automation, scalability, and robustness of today's network operations.
"NFV-S is a new paradigm in providing hyper-scale, advanced network security."