SA Digital Villages raises FTTH profile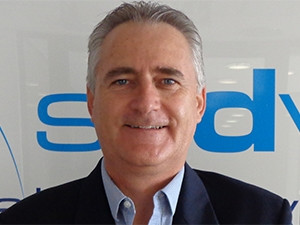 SA Digital Villages (SADV) is looking to up its profile in the fibre-to-the-home (FTTH) market through a deal with Dark Fibre Africa (DFA).
The companies will work together after DFA acquired "a significant minority stake" in SADV. The transaction will see SADV reposition itself as a wholesale open access FTTH service provider in the South African market.
"This transaction will allow us to expand our footprint and presence in the market quite aggressively," Shaun Barkhuizen, CEO of SADV, told ITWeb in an interview.
SADV has been in existence for eight years and is one the longest serving operators of FTTH networks in SA. But by Barkhuizen's own admission, it has been flying under the radar until now.
"We have been low-key for fairly good reason from the beginning. We were one of the very first adopters of true FTTH in the country and we have sort of been playing under the radar and slowly building out our networks, customer base and service offering. We stayed under the radar for quite a while, on purpose, and have built a solid reputation up to this point, but I think now is the time to increase our profile and presence in the market and we will aggressively do that going forward," explains Barkhuizen.
SADV will leverage the DFA national fibre footprint to build and extend the reach of the open-access FTTH network. SADV's FTTH network will now be able to be offered on a wholesale basis to ISPs, enabling them to deliver a range of Internet and value-added services to consumers.
"The provision of an open access wholesale solution will address the issue of duplicate fibre deployment, which we are currently experiencing as multiple service providers race to grab the most lucrative areas," says Barkhuizen.
He believes collaboration between fibre companies is the solution to ensure nationwide high-speed connectivity as a utility and not a luxury.
"There are so many guys out there rolling their own pockets of fibre into the last mile. What you don't want with an already difficult business case is to make it more difficult by duplicating infrastructure."
Extensive experience
Last year, DFA said it was aiming to establish 20 000 fibre-to-the-business connections by March 2016, a target DFA chief strategy officer Reshaad Sha says has been exceeded. Going forward, he says the company hopes to reach the equivalent of the two previous years' worth of targets in the next year.
Sha says SADV was an attractive investment opportunity for DFA because of its extensive experience and proven capabilities in FTTH.
"We wanted to work with somebody who has already worked out a lot of the challenges with FTTH and dealing with that type of customer base. SADV, of course, has been working in the FTTH space for eight years now. It has a lot of experience in FTTH; we have a lot of experience in connecting metro networks and large service provider networks. So this marriage of companies is a fantastic joining of our two capabilities," says Sha.
He would not give the specifics of the deal but alluded to the stake being somewhere between 35% and 50% of SADV's business.
"We have a significant minority with a defined path to get into a majority controlling stake of the business," according to Sha.
The acquisition will see both organisations still operating as separate entities and current job roles will remain unaffected. Operationally, SADV will continue to run as an independent company but DFA will have representatives on SADV's new board.