SAP global leader elected president of Information Technology Association (ITA) of SA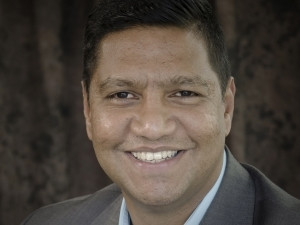 The Information Technology Association of South Africa (ITA) is delighted to announce the election of Sunil Geness as President of ITA for the period 2015/16.
Geness is a member of SAP's Global Corporate Affairs team and serves as the Director of Government Relations and CSR at SAP Africa, and brings a wealth of global experience to the ITA.
He joins a distinguished panel of board members, including Gavin Pieterse, Executive Director Equity Equivalent Investment Programme at IBM South Africa; and Joshua Motjuwadi, Managing Director Government Solutions at Altron TMT, who were both elected as Vice-Presidents. Delani Higgins, Finance Manager at SAS Institute, was re-appointed as the Honorary Treasurer, while Sylvia Thomadais of Tricruit was co-opted onto the management committee.
In his acceptance remarks, Geness thanked the outgoing President, Chose Choeu, for his dedication and contribution to the ITA during his term.
As the voice of the ICT industry, the ITA champions the development of a robust and sustainable digital economy in South Africa and represents various employers concerned with the supply of IT equipment, systems, software and services in the ICT industry. It has been in existence for the past 81 years, making it one of the most credible and oldest industry associations in Africa.
"I am honoured to be elected by the multibillion-rand IT industry, and look forward to leading and supporting transformational change while continuing to build on our positive relationships with government stakeholders, other special interest groups and our members."
Since his election, Geness has already driven a fruitful engagement cycle with key government stakeholders, including the Minister of Telecommunications and Postals Dr Siyabonga Cwele; Deputy President Cyril Ramaphosa; and several other Cabinet ministers on matters related to the IT industry. Speaking at a recent meeting with the industry, Dr Cwele acknowledged the pivotal role of the ITA: "I would like to interact with you through this platform more frequently. This platform will enable us to share ideas around our areas of mutual interest as we work towards increasing IT growth prospects, boost job creation and build skills capacity in the ICT sector."
According to Geness: "This is a strong signal by the South African government that collaboration with the IT sector is seen as a priority to the challenges that the country currently faces."
Geness has set out a number of key objectives for his presidential term, which include promotion and protection of the interests of ITA members through continued lobbying, advocacy, networking and professional development services that help them to thrive nationally and compete on a pan-African and global level. "The ITA recognises its supportive and key partnership role with government stakeholders in driving productivity, stimulating growth and employment in sectors that are impacted by the continued advancement of our ICT industry, and we will continue to use our association to improve policy and stimulate dialogue on our future as a country," Geness added.
One of the key outputs in 2015 will be the active participation of the ITA in the African ICT Alliance (Aficta) conference, which will be hosted by South Africa in September 2015. In addition, the ITA will continue to play a leading role on a global level through multi-level engagement with the World Information Technology and Services Alliance (WITSA).
One of Geness' key priorities will be to leverage the ITA in partnership with other organisations to address the critical IT skills required for South Africa to be competitive on a pan-African and global scale.
Web site: www.ita.org.za