ERAonline aims to increase student pass rate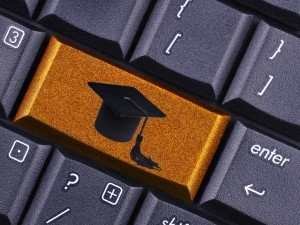 An online solution will soon be available to help tertiary students pass and eventually graduate.
The solution, ERAonline, is an independent online study support platform that enables students to access tailored study support resources.
ERAonline was engineered by education entrepreneur Hertzy Kabeya and will be launched by The Student Hub on 27 February.
"Our goal is to create the largest and most relevant Pan-African education platform that connects all stakeholders to serve learners and solve the systemic problem of the extremely high failure rate in the education industry," says Kabeya.
According to a statement, ERAonline was developed to address the high failure rate of students once they have been admitted.
The ERAonline team has explored ways in which the platform can help students "learn differently", through collaboration with students from various institutions, and the introduction of an array of study options like video, step by step guides, an exam bank and specialised expert assistance.
The aim of the platform is to ultimately increase pass rates and help students to eventually graduate and become active members of the South African economy, the statement reads.
This week, the University of Johannesburg announced a similar solution which identifies students that need academic support and helps them complete their courses timeously.
The university noted the introduction of Blackboard Predict is to ensure student success.
Kabeya says: "Talking to students from previously disadvantaged communities over the past few years, we could hear their anger against the system which cares only about getting them in but neglects to assist them in getting out.
"The use of technology in the provision of education serves two major purposes. It would allow universities to deliver more targeted, easily updated education in a manner that modern students are more comfortable with. And, crucially, by automating processes it would help to bring down operating costs and help make university more affordable to underprivileged sectors of society," he concludes.