Cape Town mulls e-booking clinic services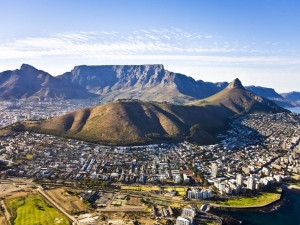 Cape Town, recently ranked among the world's top tech cities, is looking to introduce online appointment services at city clinics.
This is the word from JP Smith, mayoral committee member for safety and security, and social services, who says the city has tabled a number of proposals, but key is an electronic appointment system for healthcare clients.
Smith's comments echo those of executive mayor Patricia de Lille during her presentation last month of the draft budget for the 2017/18 financial year.
De Lille said key to improving service delivery is IT modernisation to render integrated, streamlined and efficient business processes at community facilities and appointment systems at city clinics.
According to Smith, the city envisions an electronic appointment system that will potentially reduce patient queues, congestion and waiting times.
Although it has not yet been revealed how many clinics would potentially introduce electronic booking systems, the city has set aside R5 million to kick-start such a process during this financial year.
Smith explains: "There is an ongoing scoping process which will, among others, assist in identifying the feasibility and practicality of all proposals and determine how to proceed. What is certain is that city health will not be able to implement all of them simultaneously. This is a multi-year project and the draft budget expenditure for the 2017/18 financial year is R5 million."
Tech-driven
This is not the first time the city has turned to technology to improve service delivery and enhance economic inclusion.
Last year, De Lille announced an electric bus manufacturing plant will open in the city in 2018. The move, aimed at reducing the city's carbon emissions, will also create employment, as the buses will be assembled locally and the bus bodies will in part be manufactured locally.
This, according to De Lille, is part of the plan to position Cape Town as an innovative and globally competitive business city.
Meanwhile, the city's provincial government is also committed to deliver high-speed broadband and ensure citizens as well as other entities are connected.
Internet services have already been delivered to 1 414 sites, including schools, hospitals, emergency centres, clinics, rural libraries, Cape Access centres and government offices.
The provincial government plans to deliver 384 WiFi hotspots by 2018.