First African Bitcoin ATM in Joburg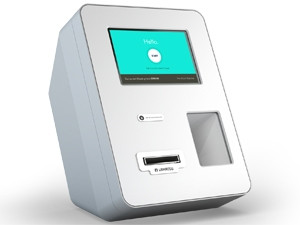 A local company is set to launch what is claimed to be Africa's first Bitcoin ATM, in what it bills as a move to encourage the currency's use among consumers and retailers.
Tremendis Learning - an IT training and recruitment company - will next week unveil a Lamassu Bitcoin ATM machine at MetroMan, a hair salon and life coaching centre based in Kyalami. Users can scan a Bitcoin QR code, insert cash and will then be able to trade the currency.
Rolf Deppe, a partner at Tremendis Learning, says Kyalami was chosen because "MetroMan accepts Bitcoin for all its services. We are also doing work with other business owners in the same complex to accept Bitcoin as payment."
Deppe notes that introducing ATMs will help consumers and retailers that are stuck between a rock and a hard place. "If someone has Bitcoin, they do not know where to spend it, and if merchants accept Bitcoin, they struggle to get customers [who are] willing and able to pay with it."
The new ATM, says Deppe, could go a long way in bridging that gap.
SA has 29 companies which accept Bitcoin payments, according to Coinmap - a Web site that tracks and maps businesses' crypto currency. MetroMan is one of six companies using the currency in Gauteng, according to the site.
'Never too early'
Despite the slow uptake of the crypto currency across the continent, Neil Croft - owner of Mahala Mobile and founder of local currency Madibacoin - says it is "never too early" to launch the machines. "If anything, it will create exposure to Bitcoin for those who have never heard about it."
Croft adds that exposure does not mean people will be quick to adopt the currency. He recently announced plans to launch Madibacoin in the coming months, targeting SA's cellphone users by allowing them to exchange the currency for airtime.
Deppe notes the machines are compliant with local know your customer and anti-money-laundering regulations.