'Precautionary suspension' for SITA execs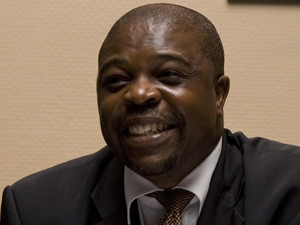 State IT Agency (SITA) has reportedly suspended four of its executive committee members, but is keeping mum on the reasons behind the decision.
SITA chairman Jerry Vilakazi has apparently confirmed, in the New Age, that COO Khumbudzo Ntshavheni, head of corporate services Diamond Mushwana, head of human capital management Tshidi Gumbi, and chief supply chain management officer Thenjiwe Mjoli were placed on precautionary suspension last week.
The agency, however, declined to comment any further, citing the confidential nature of the employer-employee relationship. "No external engagement on that relationship can be considered until the necessary formal processes have run their due course," it said in a statement, according to the paper.
SITA spokesperson Jeanny Morulane confirmed that a statement regarding the matter had been released, but was unable to provide ITWeb with the statement by time of publication.
The media report claims the suspensions emerged during the agency's restructuring process, and it is expected that more employees could be affected by the restructuring.
SITA recently wrapped up a three-year turnaround strategy that seems to have done little to strengthen the faltering agency. In June, new CEO Sithembiso Freeman Nomvalo told ITWeb it would be "premature and presumptuous" to label the strategy a failure, but he conceded the implementation of the strategy might have lacked direction.
"What drives the challenges that we have in the organisation is a set of loyalties, a set of interests and a set of value systems, and if our strategy does not address itself to those adequately either in implementation or in the planning stage, then there are going to be challenges even if the strategy was indeed relevant," said Nomvalo.
CEO shuffle
In May, former CEO Blake Mosley-Lefatola's contract was terminated eight months before it was due to expire.
SITA declined to elaborate on the reasons for Mosley-Lefatola's departure, merely stating that after a review of the agency's strategic direction, the board and Mosley-Lefatola agreed to an amicable parting of ways to allow him to pursue other interests outside SITA.
Shortly after, Cabinet approved the appointment of Nomvalo as CEO and as an executive member on SITA's board for up to a year, while it seeks to fill the post on a longer-term basis. Nomvalo is the agency's 17th CEO in 14 years.
SITA is currently undergoing a probe by the Special Investigation Unit into every tender it has issued in the past nine years. The probe, announced last year, was prompted by various earlier investigations, and is expected to be wrapped up in 2015.
SITA's former board stepped down in November pending the investigation, and was replaced with a new board chaired by Vilakazi, also former Business Unity SA CEO.