MTN finds loophole for Godfrey Motsa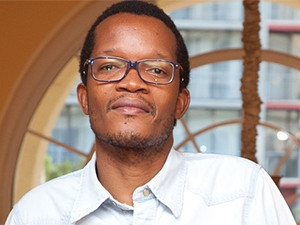 MTN insists its new VP of South and East Africa (SEA), Godfrey Motsa, is not breaking a restraint of trade agreement with Vodacom by joining MTN next month.
The telco explains Motsa's new portfolio excludes SA or any African country wherein his previous employer operates. "Godfrey Motsa's appointment by the MTN operations in the South and East Africa region (excluding South Africa) and his location in the region will be in compliance with his restraint of trade," Chris Maroleng, executive for group corporate affairs told ITWeb.
MTN did not confirm where Motsa will be based, but implied it will be outside of SA's borders.
Vodacom yesterday confirmed to ITWeb it would seek "full compliance" with Motsa's restraint of trade, which only expires on 31 December 2016, despite MTN saying he will take up his role on 1 July.
The Johannesburg Labour Court ruled in February that Motsa is bound by his contract of employment to serve a six-month notice period - which expires on 30 June 2016 - as well as an additional six-month restraint of trade agreement thereafter. This "precludes him from taking up employment with any company that engages in similar business activities as Vodacom during that time".
According to the court judgment, which ITWeb has seen, Motsa is interdicted and restrained until 31 December 2016 from being employed by MTN or any of its subsidiaries or affiliate companies "where such engagement, association or employment constitutes a breach of the restraint agreement contained in his contract of employment with [Vodacom]".
However, the loophole seems to come from where his work is focused. He is restricted from taking part in any committee or forum "having purview of and/or directly or indirectly exercising influence or control over [MTN] or the business conducted by [MTN] in South Africa, Tanzania, DRC, Mozambique or Lesotho" - according to the court ruling.
Motsa's role at MTN will only cover countries in MTN's SEA region, which includes Uganda, Rwanda, Zambia, South Sudan and joint ventures in Botswana and Swaziland. The exclusion of SA from his portfolio ensures no overlap in countries where Vodacom operates.
Motsa resigned from his post at Vodacom on 23 December 2015, after 10 years with the company. He was previously the MD of both Vodacom Lesotho and Vodacom Congo, and most recently, chief officer of the consumer business unit. He was also a director at Vodacom and a member of the Vodacom group executive committee.
Motsa's appointment at MTN was announced on Monday when the telecoms giant also announced it had appointed Rob Shuter as its new group president and CEO. Shuter is a South African national, who is currently CEO of the European cluster at the Vodafone Group. He will begin work for MTN "as soon as it is practically possible" next year, but not later than 1 July 2017, after wrapping up his contractual obligations at Vodafone.
The MTN Group has been without a CEO since early November 2015, when Sifiso Dabengwa resigned from the post. His resignation came just two weeks after the company announced it faced a $5.2 billion (R78 billion) fine from the Nigerian Communication Commission for failing to disconnect 5.1 million unregistered SIM cards in the country. On 10 June 2016, after months of negotiations, MTN agreed to pay $1.671 billion (R25 billion) to the federal government of Nigeria, in six instalments over three years, to settle the fine.