22seven goes 'free'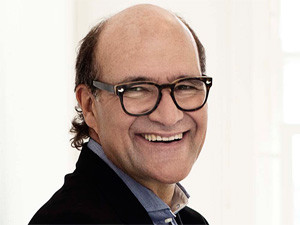 Spend analysis application 22seven will be free from the start of this month, and will no longer charge a subscription fee.
In a letter to users, written by CEO Christo Davel, the service, which analysis monthly spend based on bank account, says it is going free "because we have great plans". Davel adds: "Right now, 22seven helps you look at your money differently.
"We believe it does that very well, and we know from our customers that it has already helped a lot of people in a lot of ways. But we also know that it can go much further and do much more."
Davel notes, in future, there will be new features and capabilities. "Through them, you'll be able to act on the insight that 22seven gives you and save money in tangible ways. It won't be the same-old same-old stuff you've seen elsewhere: we want to help our customers in game-changing ways. If we succeed - and only if we succeed - then this is how we will make our money."
The local personal financial management start-up, 22seven was, last January, bought by long-term savings, protection and investment group, Old Mutual.
Created by Davel, the former head of 20twenty, 22seven uses a combination of gamification and behavioural science to assist users to gain a holistic picture of their financial situation and improve their ability to manage it. The platform came out of beta testing in May 2012, and then became a R70 per month subscription service.
Davel says "I've always said that 22seven is only 25% complete, because I knew that what we currently have is just one part of our very big vision. Going free is a step closer to it. The new capabilities that we'll start introducing are bigger strides in the same direction."
The CEO also thanked users for their support, and directed them to a site where they can find more information.