CodeBus Africa arrives in SA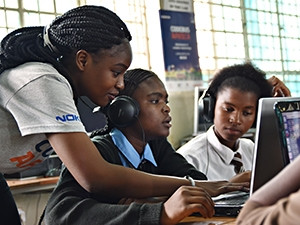 The South African-leg of CodeBus Africa will run creative coding workshops for youths in Johannesburg, Tshwane, Kimberley and Cape Town.
This is the word from organisers of the tour, which has arrived in SA and sees the country join the list of African nations to host CodeBus Africa.
CodeBus Africa is a 100-day bus tour focused on technology and youth empowerment. It brings together African and Finnish innovators in tech and education to organise creative coding workshops for youth in 10 African countries from February to May.
In SA, the tour is organised by Finland's Aalto University and local tech start-up accelerator mLab, with the support of the Embassy of Finland in Pretoria.
According to a statement, the project looks to boost grassroots-level teaching of computer programming, and contribute to long-term efforts to promote quality education, youth empowerment and employment in the country.
"I am pleased that we are able to bring CodeBus to SA as part of our anniversary celebrations," says Kari Alanko, ambassador of Finland in SA.
"The theme of Finland 100 is 'together', and I am confident the CodeBus reflects our commitment to work together with SA to tackle challenges such as youth unemployment. We hope the workshops will help to promote inclusive innovation and inspire more girls and boys in SA to take an interest in science, technology, engineering and mathematics, even as possible career choices."
In partnership with Finnish technology firm Nokia, the project aims to encourage girls to participate in the coding workshops and become creators of technology.
"We are proud of every opportunity to show our capacity in shaping the future of technology, which transforms the human experience," says Deon Geyser, head of sub-region Southern Africa at Nokia.
"The CodeBus initiative is an occasion to witness leading African and Finnish innovators joining forces, empowering Africa's youth, allowing them to explore and experience innovation transforming their lives."
Geyser says as part of the project, 50 new coding instructors from Finland and Africa will also receive training.
The coding instructors come from Aalto University and the local partners in Africa, he says. "We hope that by doing so, those trained locally will continue to replicate the training workshops in other cities, communities and schools, and also inspire young people across the continent to develop a passion for learning ICT skills in a fun and enjoyable way."