Dimension Data establishes a 2 000 employee strong digital practice
The establishment of the digital practice is another strategic step to help Dimension Data's clients accelerate their business ambitions.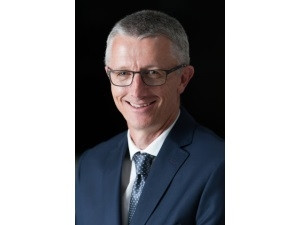 Dimension Data, the global ICT solutions and services provider, today announced that it has established a digital practice aimed at helping enterprises across the globe to transform their businesses and become more digitally driven.
This Smart News Release features multimedia. View the full release here: http://www.businesswire.com/news/home/20151006006216/en/
The new practice brings together seven Dimension Data businesses including Oakton, the Australian-based company which Dimension Data acquired in November 2014; Britehouse, Agile-Xpedia, iFACTORY, Core People, and Data Flo, which are South African based Dimension Data companies, as well as the existing application services business of Dimension Data Middle East and Africa.
The practice, which boasts over 2 000 employees, will work with a diverse ecosystem of partners to provide clients with the infrastructure and applications they require, whether they're running workloads on-premises, through a hosted model, or in the cloud.
During the past 30 years, Dimension Data has built up strength in technology solutions and services. Its infrastructure offerings already include a comprehensive portfolio across key technologies including networking, communications, data centres, security, and end-user computing. The group also has a full suite of services and strong consulting, enterprise services, and ITaaS capabilities.
Brett Dawson, Dimension Data's Group CEO said: "The establishment of a digital practice is yet another strategic step to help our clients accelerate their business ambitions. In the last three years, we expanded our digital competence when we acquired the Oakton, Britehouse, iFACTORY, Core People, Data Flo, and Agile-Xpedia businesses. Our intent is to continue to invest aggressively in our digital and application capabilities, and provide our clients with:
* the cloud platform of choice for enterprise workloads;
* digital advisory services;
* application migration;
* digital application solutions; and
* management of SAP and Oracle environments.
Scott Gibson, Group Executive - Digital Practice said, "Across the globe, we're seeing more and more clients in both the private and public sectors looking to invest in digital technologies. The era of digital transformation is here, and organisations that don't embrace it are at risk of failing. A digital journey must start with the technology platform, and include business process automation, the Internet of things, data analytics, right through to the client experience."