Do you have the CIMO perspective?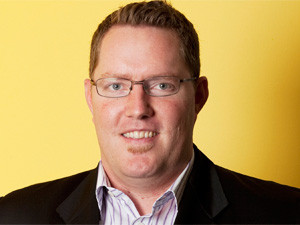 The relationship between marketing and IT is changing rapidly. IT has become a strategic issue and every business is now a digital one.
So says Lourens Swanepoel, CTO and innovation lead at Avanade SA, who points out that marketing and IT professionals need to collaborate formally, and must work together towards developing an integrated perspective - the chief information marketing officer (CIMO) perspective.
Forward-thinking IT and marketing leaders globally have been quick to adopt the CIMO perspective to drive digitally empowered customer experiences.
"The CIMO is not a role, but a shared point of view and approach to creating a unified digital vision, and thus, a more positive, personalised customer experience."
According to Swanepoel, organisations need to recruit and retain talent with both marketing and technology skills to collaborate successfully. "The emphasis is on creating cross-functional capabilities internally - businesses are moving away from siloed approaches to building digital capability and skillsets."
By fostering a joint CIO/CMO perspective and having this converged approach, organisations can deliver digitally empowered experiences to their customers and be more competitive in the market.
Marketing and IT leaders will come together for a refreshingly different dinner experience at EAT in Northcliff, hosted by Avanade and ITWeb, on 2 September.
This exclusive dinner event is by invitation only and includes Andy Rice and Sean Maritz from Eskom as guest speakers. EAT's Philippe Wagenf"uhrer is responsible for some exceptional eateries in Johannesburg. EAT's food has classical, high-end European roots, with modern pizzazz.