The hyper-converged data centre
Hyper convergence was born out of the acknowledgement that legacy data centre infrastructure, as it now stands, no longer meets the high density and high performance computing demands of the modern data centre.
The modern data centre is a 'resource hungry animal' that needs to scale rapidly in order to house the volumes of data. That said, the enterprise storage, servers, and networking infrastructure of yesterday - are simply not keeping up.
So said Paul Phillips, regional director, UK, Ireland and South Africa at Nutanix, who will be presenting on 'the hyper-converged data centre' at ITWeb Data Centre Summit 2016, to be held on 20 July at The Forum in Bryanston.
He says hyper-convergence can be defined as a type of infrastructure system with a software-centric architecture that tightly integrates compute, storage, networking and virtualisation resources and other technologies from scratch in a commodity hardware box supported by a single vendor. "Hyper-convergence alleviates the reliance on hardware by intelligently integrating all traditional hardware components into a software-defined environment."
Phillips says that hyper-convergence allows customers to significantly simplify their infrastructure stack allowing data centre teams to do more with less. "It tightly integrates and places all of your traditional data centre hardware requirements on one box that you can then manage centrally. It is easy to scale, easy to install, and even easier to replace and manage. In order to expand a hyper-convergence-based infrastructure, all you need to do is add nodes to the actual base unit."
In terms of what SA should be doing differently in light of the hyper-converged data centre, he says it presents a unique opportunity for South African businesses that are facing pressure from currency volatility as well as shrinking IT budgets. "It provides a single solution/environment to manage multiple components of the data centre, all of which can be done on commodity, hardware at a fraction of the price."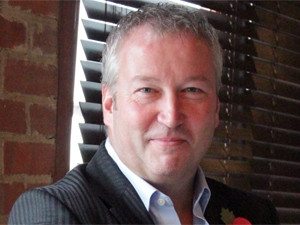 Speaking of the Nutanix platform, Philips says it enables customers to leverage an enterprise cloud environment that natively converges compute, virtualisation and storage into a resilient, software-defined solution with rich machine intelligence. "We currently have some of the world's most advanced enterprise data centres relying on Nutanix technology to power their mission-critical workloads at any scale - including a host of South African customers who are fast starting to unlock its value."
He says Nutanix's local customers have been able to leverage significant cost advantages while being able to consolidate their compute, virtualisation and even storage environments. "A hyper-converged solution gives South African businesses the infrastructure they need in order to move to the cloud without fear, all the while being able to take advantage of Web-scale."
Web-scale is particularly relevant to South African customers as it pertains to designing, deploying and managing infrastructure at any scale, suits the diverse requirements of many organisations and can scale to any size of business or enterprise, he explains.
According to him, it is not a single technology implementation, but rather a set of capabilities of an overall IT system. "Think Google, Amazon, Netflix and Facebook, using Web-scale they can scale their environments up and down, leveraging extreme levels of agility and scalability, simply by deploying new processes and architectures - not just by growing the hardware footprint."
In order for South Africa to be able to truly benefit from hyper convergence the reliance on business silos needs to be broken, to manage and govern different areas of IT. "They need to come together and embrace the fact that when hyper-converged, each environment works from a single platform, for a common good. It's a mind shift and a culture change, but in my experience working with local companies, it can be done."